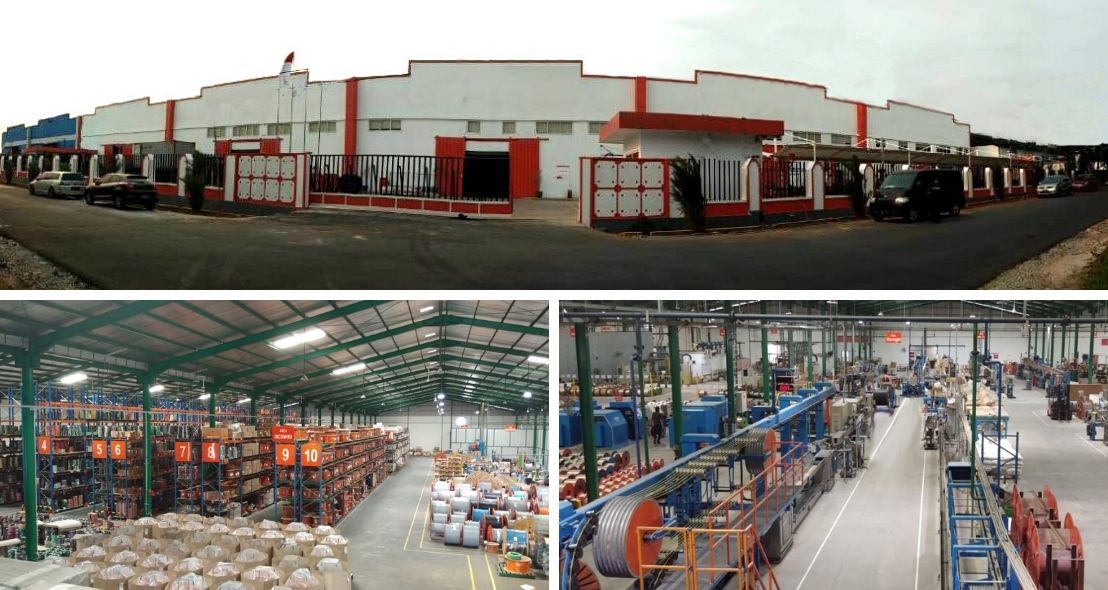 A Great Start in a New Home
JJ-Lapp in Indonesia transitions smoothly to a new factory and passes VDE Institute's stringent product certification test in one go!
At JJ-Lapp, we pride ourselves on 'Reliably Connecting ASEAN'. We do so by localising German innovation to develop cables and connectivity solutions for the region, and manufacturing our high-quality products in Indonesia. So, in mid 2017, when we were informed that we could not extend the lease on our factory in Palem Manis, Jatiuwung, we started preparing for a new home right away.
The entire exercise—from planning and budgeting to finding a new site, outfitting it, and moving in—took almost two years and the concerted effort of our whole team. Why was it such a large undertaking, you ask? Read on to find out!
Starting from a Clean Slate
After completing the planning and budgeting phases in end 2017, we began hunting for a new location. We found an ideal site in Sukamantri, Pasar Kemis about 9 km from our existing factory. As a brand-new facility, we were able to design the space according to our current and forecasted business needs. This required more time but allowed us to ensure the long-term feasibility of the new factory. We also took the opportunity to replace some of our older machinery.
By December 2018, we were ready to begin the transition. Our greatest challenge was to do so without disrupting the production process so that our customers were not affected. This required meticulous planning.
Before each machine could be moved, we had to map our sales orders against our inventory to ensure that we had sufficient stock of the product or part that it produced. Only then could the machine be switched off, packed, and moved. Any miscalculation would cause a bottleneck in our production process and trigger a domino effect down the line! It was truly a team effort, as we moved with prudence while trusting one another to fulfil our respective roles well. Our partnership and commitment paid off and, on August 1, 2019, we officially ceased production at the old site.
Recertifying our Flagship Product
While we were knee-deep in relocation work, we also had to prepare for the recertification of our ÖLFLEX CLASSIC 110. This core product for our cable business requires VDE certification, which is bound to the place of production. Moving to a new factory meant that we had to undergo the certification process all over again. With ÖLFLEX CLASSIC 110 representing close to 40% of our cable sales, it was mission-critical that we completed this process as soon as possible. Preparation work started in tandem with the factory relocation in December 2018.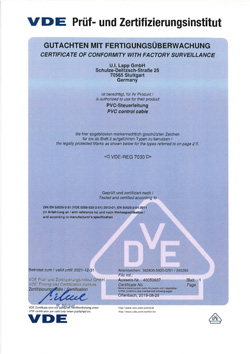 Every team played a part in this process. Once the machines arrived at our new facility, the Engineering team had to ensure their machine readiness while Production Planning prepared a sample plan. After the Production team developed the sample, Quality Assurance conducted internal testing before we were confident of sending it to UI Lapp, which owns the product. It was only after UI Lapp gave the green light that the sample was submitted to VDE Institute in Germany. We also faced a stringent factory inspection by the VDE auditor.
"It was gruelling to undergo the recertification process during the factory relocation but we worked as a team and supported one another well. Thanks to that, we passed the recertification on our first attempt!" said Quality Assurance & EHS Manager Risyanto, who led the project.
Kudos to JJ-Lapp on two impressive accomplishments!