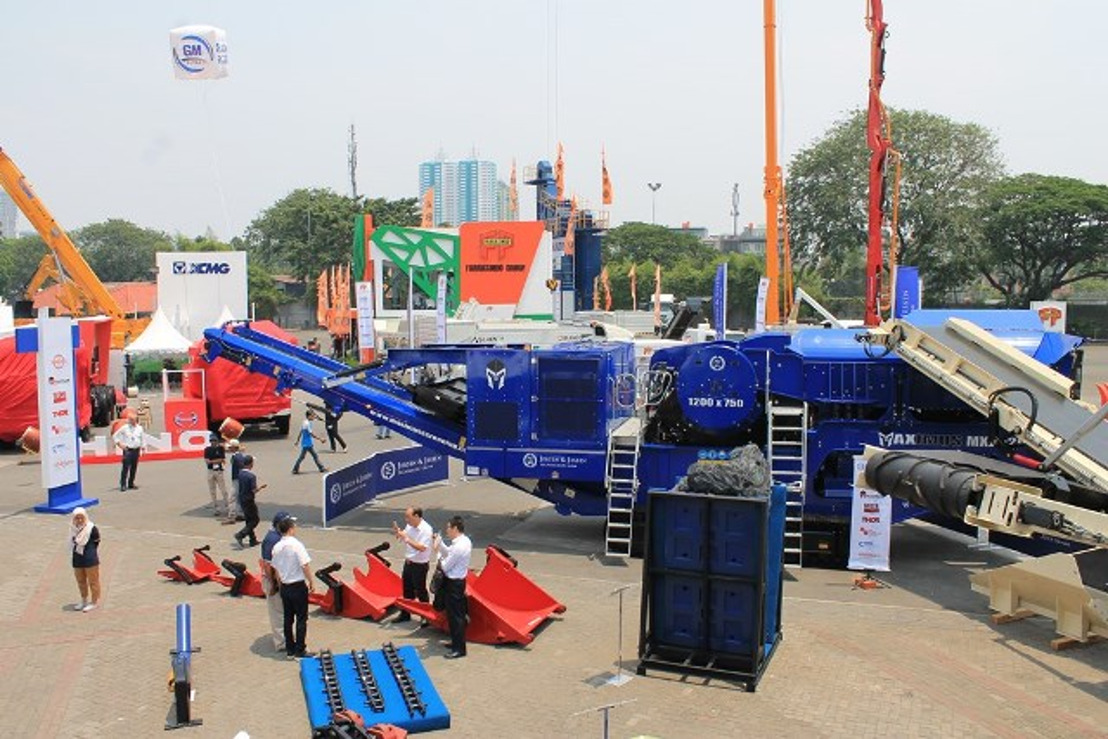 Answering the Mining Sector Challenges through Integrated Solutions
Jebsen & Jessen Technology introduces the latest dry-bulk handling products with integrated systems to Indonesia
Singapore, 29 January 2018 – Jebsen & Jessen (SEA) is expanding in Indonesia with the launch of its dry bulk business, developed to provide solutions with integrated systems in ASEAN's largest market. The move comes as JJSEA sees more companies in Indonesia requiring long-term solutions with the convenience of after-sales support across different locations in the country.


Some of the integrated solutions offered by JJSEA, under its dry bulk handling business division in Indonesia include solutions from fixed plant to mobile plant, dump truck to conveyor, dump truck to telescopic conveyor, wet process to dry process, solution from integrated unit system to service monitoring system product automatically as after-sales service.

Heinrich Jessen, Chairman of Jebsen & Jessen (SEA), said, "Indonesia offers incredible growth opportunities for JJSEA and we have been working in the market for over thirty years. The entry into the dry bulk handling sector enables us to leverage the existing infrastructure we established in the country, providing the kind of local support needed to ensure customers are supported with high standards of after-sales services."


In addition to targeting the Mining & Mining sector, the Jebsen & Jessen Technology - Dry Bulk Handling division also targets several other market segments, such as Cement, Coal & Power Generation, Terminals & Ports.


Chairman of Jebsen & Jessen Indonesia Group, Radju Munusamy, said, "We are very proud of the presence of the latest solutions from Jebsen & Jessen Technology – Dry Bulk Handling that can answer the needs of the mining sector in Indonesia. It is hoped that with this new products, Jebsen & Jessen Indonesia Group's involvement in the development of industries in Indonesia will be accompanied by the company's growth."


Jebsen & Jessen Technology – Dry Bulk Handling is partnering global companies as partners for new solutions. They include Bedeschi, Maximus, Thor, MDS, CMS, Moore Watson Ltd and Ithikara Mining Services.
About Jebsen & Jessen Technology - Dry Bulk Handling
We provide a broad range of technical, commercial and after-market solutions for Dry Bulk Handling applications. A strong combination of leading brands from around the world coupled with excellent locally based Indonesian services. Our business expertise focuses on all of the key sectors, Mineral & Mining, Coal & Power Generation, Ports & Terminals and Cement.

We are uniquely equipped and positioned to deliver cost effective equipment solutions that fit your business, from single units to complex system packages and operation and maintenance contracts, all specifically designed to support our customers in driving down their capital exposure and operational costs.


For more information, visit us at www.drybulk.jjsea.com.