Biggest Drop in Emissions to Date
Jebsen and Jessen Group offsets 39, 878 tonnes of greenhouse gas emissions for 2019
The Jebsen & Jessen Group is delighted to announce that, in 2019, we achieved our biggest drop in gas emissions after switching from fossil fuel to a biomass boiler in Vietnam. The table below illustrates the impact.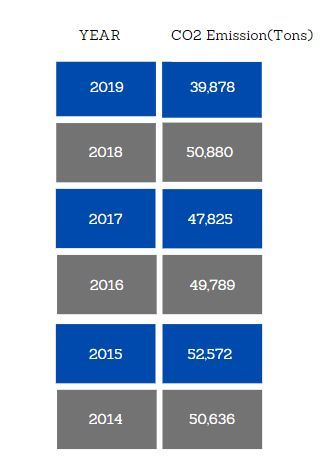 Our biggest emissions cutback was due to our investment in a biomass boiler at Jebsen & Jessen Packaging Vietnam. This clean-energy replacement for our conventional coal boiler burns sustainably-sourced wood pellets, which do not produce climate-harmful CO2 emissions, while increasing our steam capacity by 20% to support growing demand from customers. By reducing our reliance on coal, we have reduced our carbon footprint by an estimated 11,000 tonnes a year – or 20% of the Group's total footprint. This is equivalent to taking approximately 2,200 vehicles off the road each year or planting 150,000 trees.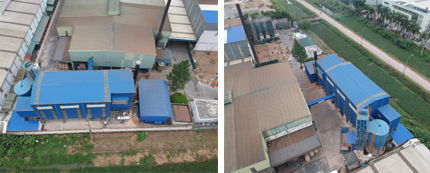 Based on analysis by Jebsen & Jessen Packaging, we are expecting our carbon footprint for 2020 to be reduced further, as biomass consumption so far this year is 93% compared to coal. In 2018, the consumption of biomass increased by just 34%, and in 2019 by 72%. Our figures demonstrate that, of the 8,000-tons reduction in Green House Gas (GHG) emissions between the years 2018 and 2019, 7,000 tons were eliminated by biomass energy.
We have compensated for 39,878 tonnes of greenhouse gas emissions by investing in climate-protection projects, and have been awarded the Certificate of Climate Protection by the South Pole Group.
The Certificate acknowledges our carbon offsetting for 2019, and is evidence that we are committed to taking bold climate action and staying true to our corporate values of caring for our people, our communities, and our environment.