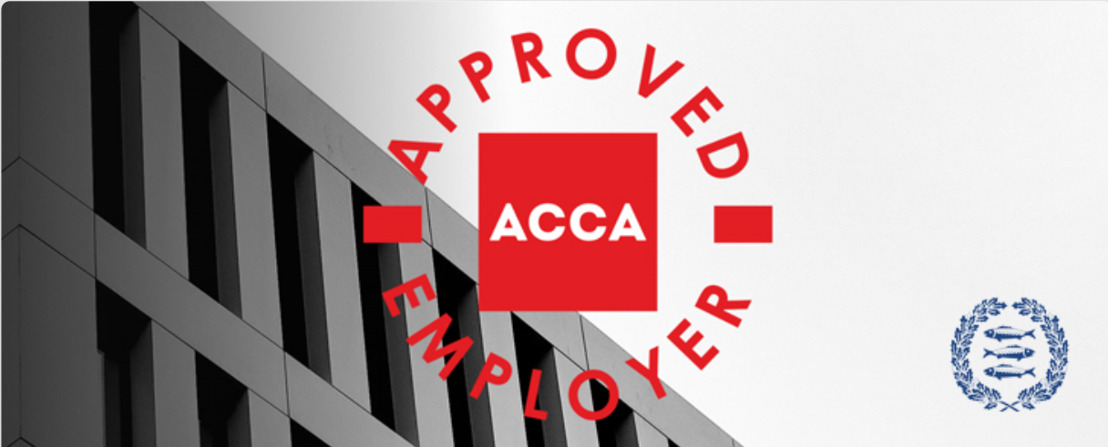 Building a Strong Employer Brand
The Association of Chartered Certified Accountants (ACCA) - the world's leading body for professional accountants, has recognised Jebsen & Jessen Group as an Approved Employer (Global).
The ACCA's Approved Employer Programme recognises selected employers globally for their high standards of staff training, accountancy resources and development for their ACCA members and trainees. This achievement further propels Jebsen & Jessen Group's aspiration as the preferred employer in ASEAN.
As an ACCA approved employer, a company must:
Provide formal recognition that it is committed to providing learning and development opportunities to its finance staff.

Provide an accessible global standard which enables organisations to compare their learning and development support against a global benchmark.

Provide fast-track access to specific ACCA business processes.
What are the benefits of an ACCA approved employer?
Some of the major benefits of having such a status are attracting and retaining talent. ACCA members can now work for any Group member entity without having to get Continuing Professional Development (CPD) points, which can be very troublesome and costly. Although this may apply mainly to the Finance function, there may be staff in other functions that are also ACCA members.
Timothy Loh, Group Director - Audit & Taxation says "Gaining approved employer status is a significant milestone. Joining the ACCA's over 7,500 Approved Employers partners worldwide, we now can benefit from advertising on ACCA Careers at zero cost. In addition, the Group would now also be able to include the approved employer logo in its recruitment. Of course, this will help our finance colleagues reach their fullest potential and be properly equipped to do the best work of their lives."
Welcoming the development, Chief Human Resources Officer (CHRO) Olivia Chua said, "This is a remarkable partnership which brings tremendous opportunities and strong employer branding for Jebsen & Jessen Group. It helps attract talented individuals to our Group and displays our level of commitment to our existing team members."
More information on the programme can be found here.