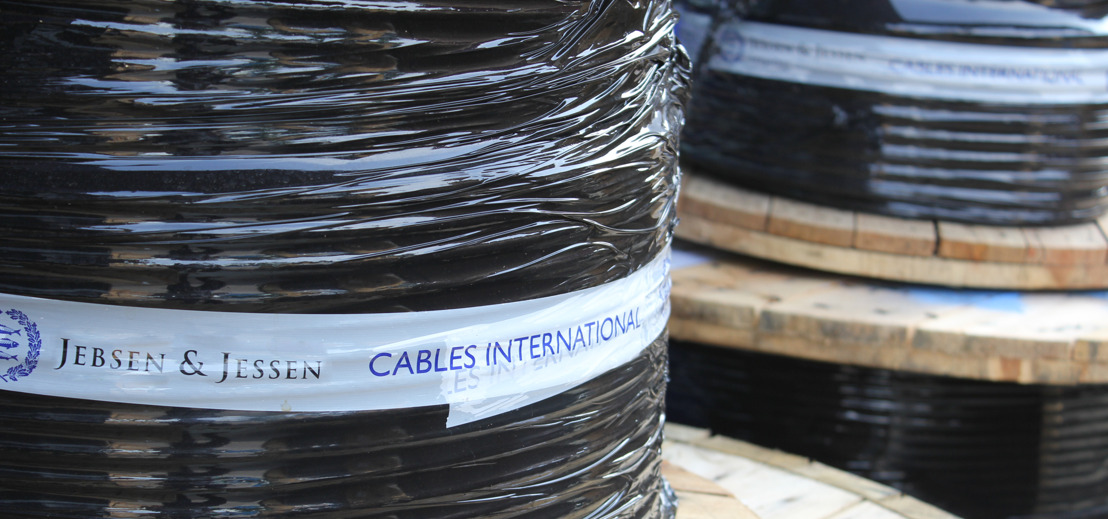 Cables International Pte Ltd Announces Change in Corporate Name
The Subsidiary Company of Jebsen & Jessen Group Maintains its Commitment to Serve the Global Market
Singapore, May 17, 2019 - Cables International Pte Ltd, the global leading stockist and supplier of offshore and marine cables, has changed its corporate name to Jebsen & Jessen Singapore Pte Ltd. Effective since April 1, 2019, this change is in line with Jebsen & Jessen Group's initiative to streamline its subsidiary structure.
In a seamless transition, business partners and clients will find that operations and contacts remain unchanged and our commitment to serve the global market with offshore and marine cables solutions will continue as usual. The subsidiary company will continue all business and trading under its current brand, Cables International.
"We have come a long way since 2012 as part of the Jebsen & Jessen Group and we are excited to further strengthen and enhance our business and leverage on the larger family enterprise of Jebsen & Jessen Group. The Cables International brand name and our relationships with our business partners and clients are important to us and we look forward to continuing all our business partnerships," said Brian Sweeny, Managing Director of Cables International.
Working out of the Singapore head office, Cables International stocks and distributes a wide variety of cables and electrical products for the offshore and energy industries globally.
"We're confident of maintaining our position as the undisputed leader in our field where our work spans across Asia Pacific, Africa and the Middle East, Europe and South America. In line with Jebsen & Jessen's corporate values of trust and commitment, we stand by our promise to work in close coordination with our clients to manage the contracts and deliver on a just-in-time basis to the vessel fabrication sites."
About Cables International
The world's leading stockist and supplier of specialty cables for the marine & offshore sectors, we are specialists in electrical products and solutions for the international energy sectors. Our operations span across Asia Pacific, Africa, the Middle East, Europe and South America. From our cable inventory hubs, we support a broad base of local and international clients worldwide.
Founded in Singapore in 2003, we became a member of the Jebsen & Jessen Group in June 2012.  For more information, visit us at www.cablesinternational.com
Anthea Ho Manager - Corporate Communications, Jebsen & Jessen Pte Ltd