Carbon Neutral Pledge Continues
We offsets 50,880 tonnes of greenhouse gas emissions for 2018.
We are delighted to announce that Jebsen and Jessen Group has compensated 50,880 tonnes of greenhouse gas emissions, by investing in climate protection projects, and has been awarded continuously the Certificate of Climate Protection by South Pole Group.
The certificate acknowledges our carbon offsetting for 2018, and is evidence that we are committed to taking bold climate action, and stay true to our corporate values of caring for our people, our communities and our environment.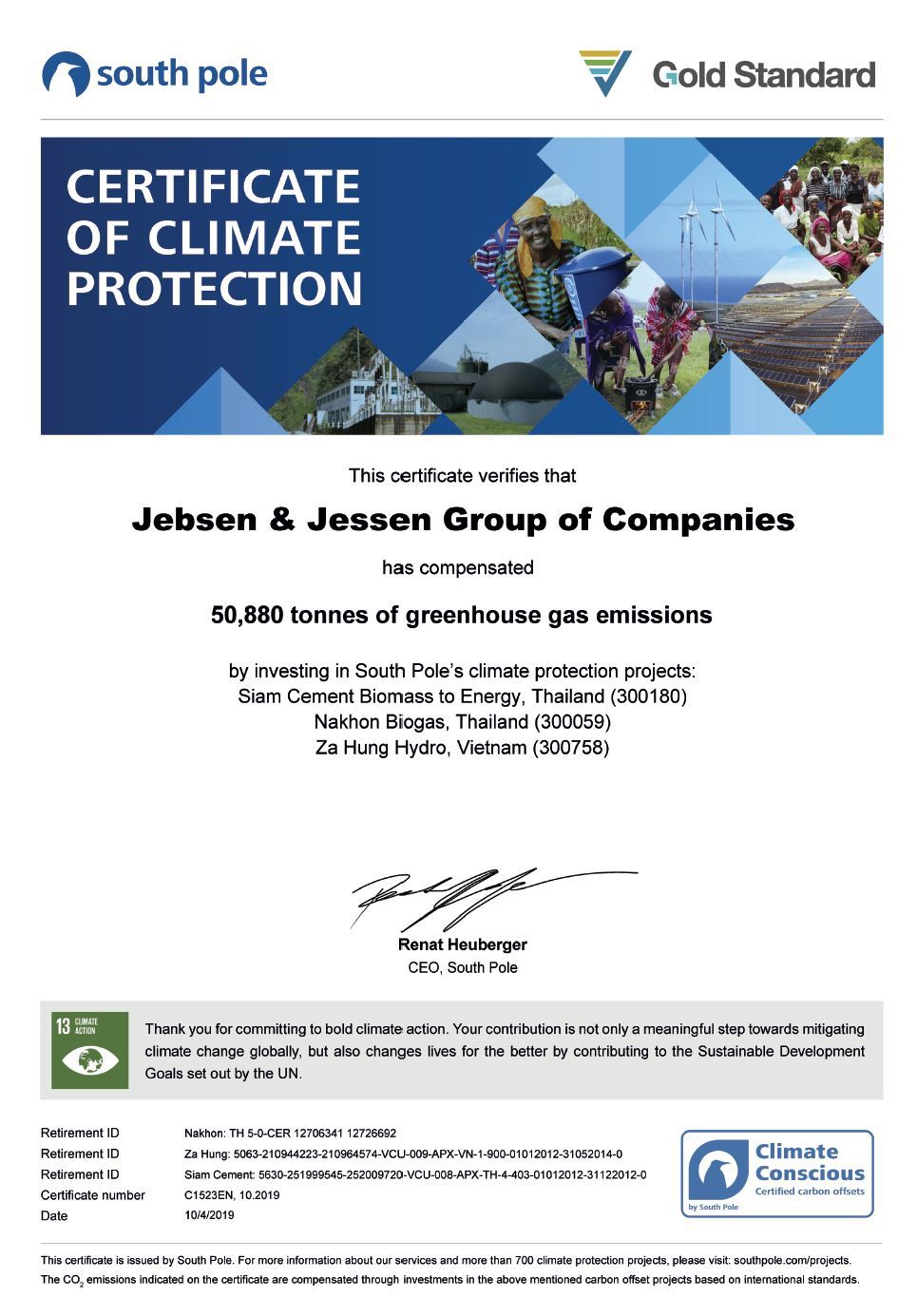 At Jebsen and Jessen, we are committed to reducing our contribution to global warming and maintaining our carbon neutral status.
Being carbon neutral means that you have a carbon footprint of zero, and to achieve this you need to offset the carbon you produce. As a Group, we have offset more than 450,242.85/ tonnes of CO2 since 2011.
Read the story illustrating how our Group uses a 3-step approach to 'Measure – Reduce – Offset' our carbon footprint here.