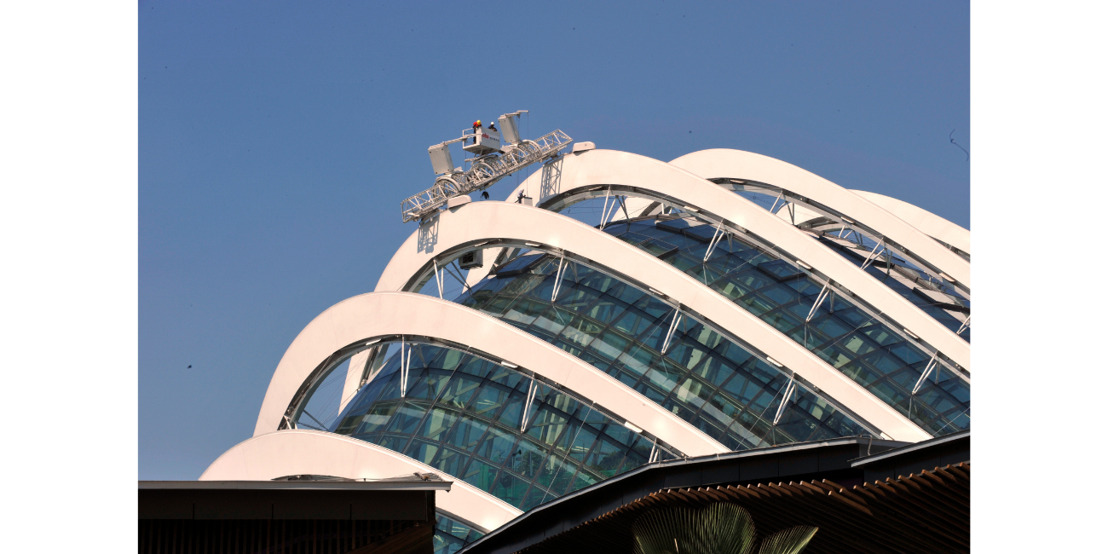 JEBSEN & JESSEN ACQUIRES INDUSTRIAL PRODUCTS BUSINESS FROM KONECRANES
The acquisition will see MHE-Demag's Industrial Products (IPD) Business, a member of Konecranes Group, transfer to Jebsen & Jessen Group to form the Group's material handling division
Singapore, 20 February 2023 – Diversified industrial group Jebsen & Jessen today announces the acquisition of MHE-Demag's Industrial Products (IPD) Business, a member of Konecranes Group – a move which will expand the family enterprise's portfolio and position it to meet the need for engineered mechanical solutions in the rapidly urbanising South East Asia region. The deal is expected to complete in April 2023.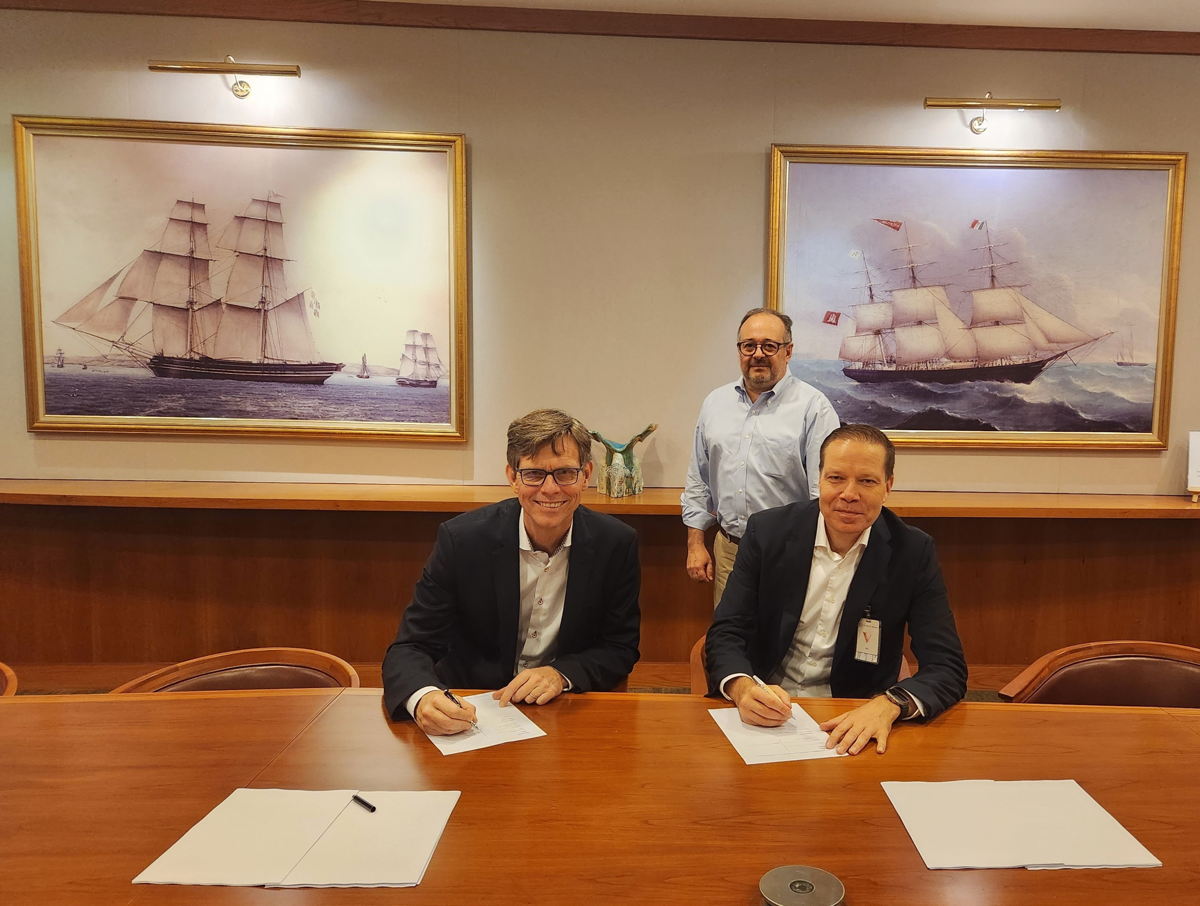 The newly acquired IPD business will be known as "MHE", retaining the existing MHE branding, and form the material handling equipment division of Jebsen & Jessen Technology. It will cover manufacturing, engineering, renting, trading, supplying and servicing of MHE's complete range of industrial and material handling products, such as dock levellers and door systems; mechanical car park systems; building maintenance units; boom lifts and Aerial Work Platforms; warehouse trucks and lift systems, among others. The business spans Australia, Indonesia, Malaysia, the Philippines, Singapore, Thailand and Vietnam.
"We are excited to welcome the 300-people-strong MHE-Demag Industrial Products (IPD) team to the Jebsen & Jessen Group. The business is already the clear market leader in some segments, and our ambition is to attain market leadership across the portfolio. We are committed to investing in people and the business to achieve our growth ambitions," said Per Magnusson, Group CEO, Jebsen & Jessen Group. "The acquisition aligns well with our Advance & Build strategy and builds upon our distinctive heritage as a trusted provider of quality industrial products and value-added solutions," Per Magnusson continues.
The IPD business to be acquired by Jebsen & Jessen Group is part of MHE-Demag, a member of the Konecranes Group, which was previously a joint venture between Jebsen & Jessen and Demag. Jebsen & Jessen's 50% stake in MHE-Demag was acquired by Konecranes in January 2020. Focusing on its core industrial service and lifting equipment business, Konecranes will, with this deal, be divesting its IPD business to Jebsen & Jessen Group. Since 1972, the business has provided systems for iconic buildings in the region, such as the Petronas Twin Tower, Merdeka 118 and KL Tower in Malaysia, Marina Bay Sands and Gardens by the Bay in Singapore, BNI 46 in Indonesia, Bitexco Financial Tower in Vietnam and Okada Manila in the Philippines. It also provided the mechanism for the retractable roof of the Singapore Sports Hub – the largest free-spanning dome stadium in the world.
"The divestment of our IPD business back to Jebsen & Jessen will allow Konecranes to fully focus on growth in our core businesses in the region and leverage the earlier acquisition of full ownership in MHE-Demag. During our strategic review, Jebsen & Jessen stood out as the right fit with a strong vision and strategy for the IPD business, and I am confident that the industrial product business will continue to flourish in its new home," said Marko Tulokas, SVP, Industrial Service & Equipment, Region APAC, Konecranes.
Upon finalisation of the acquisition, approximately 300 highly-skilled Konecranes' employees will join Jebsen & Jessen Group, alongside related assets including all MHE products and solutions. The acquired business will maintain its current commercial presence, and all operations and business will proceed as usual.
About Konecranes
Konecranes is a world-leading group of Lifting Businesses, serving a broad range of customers, including manufacturing and process industries, shipyards, ports and terminals. Konecranes provides productivity enhancing lifting solutions as well as services for lifting equipment of all makes. In 2022, Group sales totaled EUR 3.4 billion. The Group has approximately 16,500 employees in around 50 countries. Konecranes shares are listed on the Nasdaq Helsinki (symbol: KCR)
For more information, visit us www.konecranes.com
About MHE-Demag
MHE-Demag is part of the global lifting leader Konecranes. Established in 1972 and based in Singapore, MHE-Demag has 11 factories and more than 70 service locations throughout Southeast Asia. MHE-Demag is the name for material handling. We engineer, manufacture and maintain a comprehensive range of industrial cranes and hoists, warehousing equipment such as lift trucks and dock levellers, aerial work platforms, building maintenance units for safe working at heights, compact construction equipment, as well as automated car parking systems.
For more information, visit www.mhe-demag.com
About Jebsen & Jessen Technology
We bring together application, service and technology driven activities. Across the region we provide equipment and complete turn-key solutions through four divisions: Industrial Services, Pumps, Scientific Equipment and Turf & Irrigation. Drawing on our regional network of industry focused resources; we bring relevant global brands to key markets.
For more information, visit www.technology.jjsea.com
Anthea Ho Manager - Corporate Communications, Jebsen & Jessen Pte Ltd
Marko Tulokas Senior Vice President, Region Asia-Pacific, Konecranes