Jebsen & Jessen Ingredients Appoints New Leadership in Vietnam and the Philippines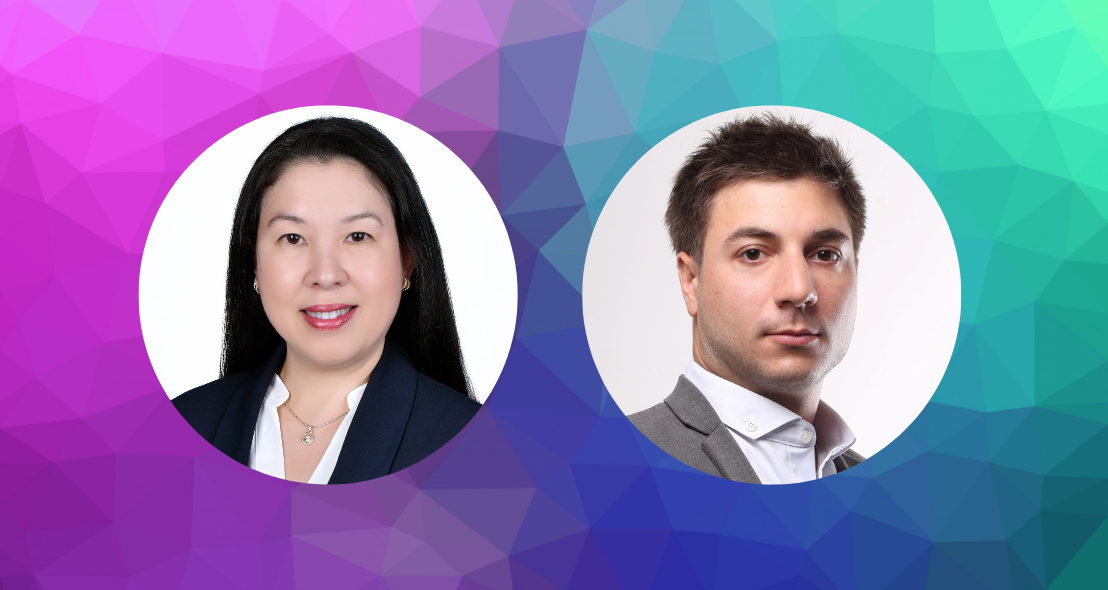 We are very pleased to announce that Supaporn Monprasit will be taking over the helms of Jebsen & Jessen Ingredients in Vietnam while Romain Grosjean will be leading Jebsen & Jessen Ingredients in the Philippines starting next year.
A New Leader for Vietnam
Supaporn has been with Jebsen & Jessen Ingredients for over 16 years, successfully leading our petrochemical segment in Thailand. In her most recent role, she was the Department Manager and Regional Portfolio Manager for Performance Chemicals. As a trained chemical engineer with a structured, energetic and results-driven leadership style, Supaporn brings deep technical knowledge as well as a sharp business acumen to her new role in Vietnam.
Supaporn will be taking over from Kenneth Jul Jensen, Managing Director of Jebsen & Jessen Ingredients in Vietnam. Kenneth will be leaving us in February after seven years in the role. Supaporn has been appointed General Manager of Jebsen & Jessen Ingredients in Vietnam from October 1, 2020. Following a transition period over the coming months, we look forward to her taking over full leadership from February 1, 2021.
Kenneth has worked in Vietnam for over 20 years and has a thorough understanding of the culture, people and business. We have been extremely fortunate to have benefitted from his experience, thoughtful leadership and professionalism.
Philippines Team Welcomes New Lead
Romain has been with Jebsen & Jessen Cambodia for over eight years, leading the company management with his thoughtful, focused and growth-oriented style. Romain has proved time and again his capabilities of managing challenging circumstances while building a strong, dedicated team. As part of the transition, Romain has been appointed General Manager of Jebsen & Jessen Ingredients in the Philippines effective Jan 1, 2021.
Romain will be taking over leadership of Jebsen & Jessen Ingredients in the Philippines from the current Managing Director Jessica Lara, who will be retiring from her role at the end of the year. In her capacity as Managing Director over the last eight years, Jessica has shown a great deal of loyalty and dedication to our customers as well as colleagues, and has helped us build a strong leadership team – ensuring that her legacy outlasts her with continued sustainable, profitable growth in the Philippines.
We would like to thank both Kenneth and Jessica for their years of service and loyalty and wish them the very best in their next journey. We have every confidence they will excel in their new endeavours.
---
About Jebsen & Jessen Ingredients
Jebsen & Jessen Ingredients promotes and distributes chemical and life science ingredients for multiple industrial and manufacturing applications. We have more than 350 technical sales and customer service staff to connect technology from more than 100 supplier partners to 6,000 customers across ASEAN.
In business for over 50 years, Jebsen & Jessen Ingredients operates six regional business lines: Coating & Resins, Plastic & Rubber, Performance Chemicals, Agribusiness, Food Ingredients, and Pharmaceutical, Personal & Home Care Ingredients with direct presence in nine countries, including ASEAN's emerging markets Myanmar and Cambodia.
Distributing over 160,000 tonnes of specialty chemicals and ingredients per year
More than 100 technology partners, including the world's leading brands.
Serving more than 6,000 customers throughout the South East Asia region.
600m² of high technology lab space serving customers and suppliers regionally
For more information, visit www.ingredients.jjsea.com
---
About Jebsen & Jessen Group
Since 1963 we have worked in partnerships with industrial global market leaders to transform possibilities into opportunity. Operating across the region, our activities span manufacturing, engineering and distribution. Our 2,500 people develop meaningful products and services for the 20,000 customers we serve.
We have five core business units: Cable Technology, Ingredients, Life Sciences, Packaging and Technology. We operate in eight of the ten ASEAN countries and China through a network spanning 31 locations, including 10 manufacturing facilities.
For more information, visit www.jjsea.com