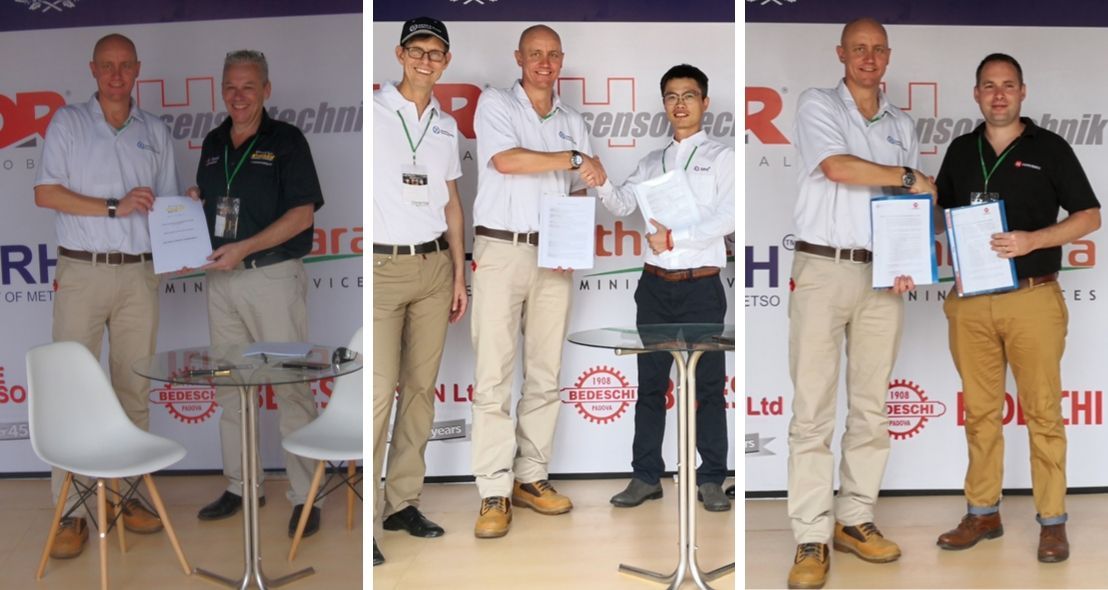 Jebsen & Jessen Technology in Indonesia Sees Growth in its Dry Bulk Handling Division
New Partnership Agreements Will Expand Jebsen & Jessen's Product Offerings and Solutions
Singapore, October 8, 2019 - Diversified industrial group, Jebsen & Jessen, is expanding its product offerings and solutions of its Technology business unit's Dry Bulk Handling division in Indonesia through new partnership agreements with Striker Crushing & Screening, Shaorui Heavy Industries (SRH-Metso), and Hoverdale UK. The companies formalised the new partnerships at a signing ceremony on 19 September at Mining Indonesia 2019 held at the Jakarta International Expo.
Since its launch in 2017, Jebsen & Jessen Technology's Dry Bulk Handling division has seen growth in its business and successfully handled projects in the mining sector, particularly in coal handling, crushing & screening, and nickel mining. The company is currently also involved in a project for a dry nickel processing plant in Sulawesi.
Committed to innovating and expanding its range of products by working with leading brands around the world, Jebsen & Jessen offers its customers a variety of new and used stock equipment including mobile and fixed crushers, mobile screens, telescopic conveyors and a large quantity of spare & wear parts. The new partnership agreements will see expanded product offerings and solutions to crushing and screening, by Striker Crushing & Screening and SRH-Metso, and conveying and feeding, by Hoverdale UK. These brands will expand existing product portfolio which includes trommel screens from MDS International, telescopic conveyors from Thor Global, ship loading & coal handling technologies from Bedeschi S.p.A and belt scanning technologies from H-Sensortechnik.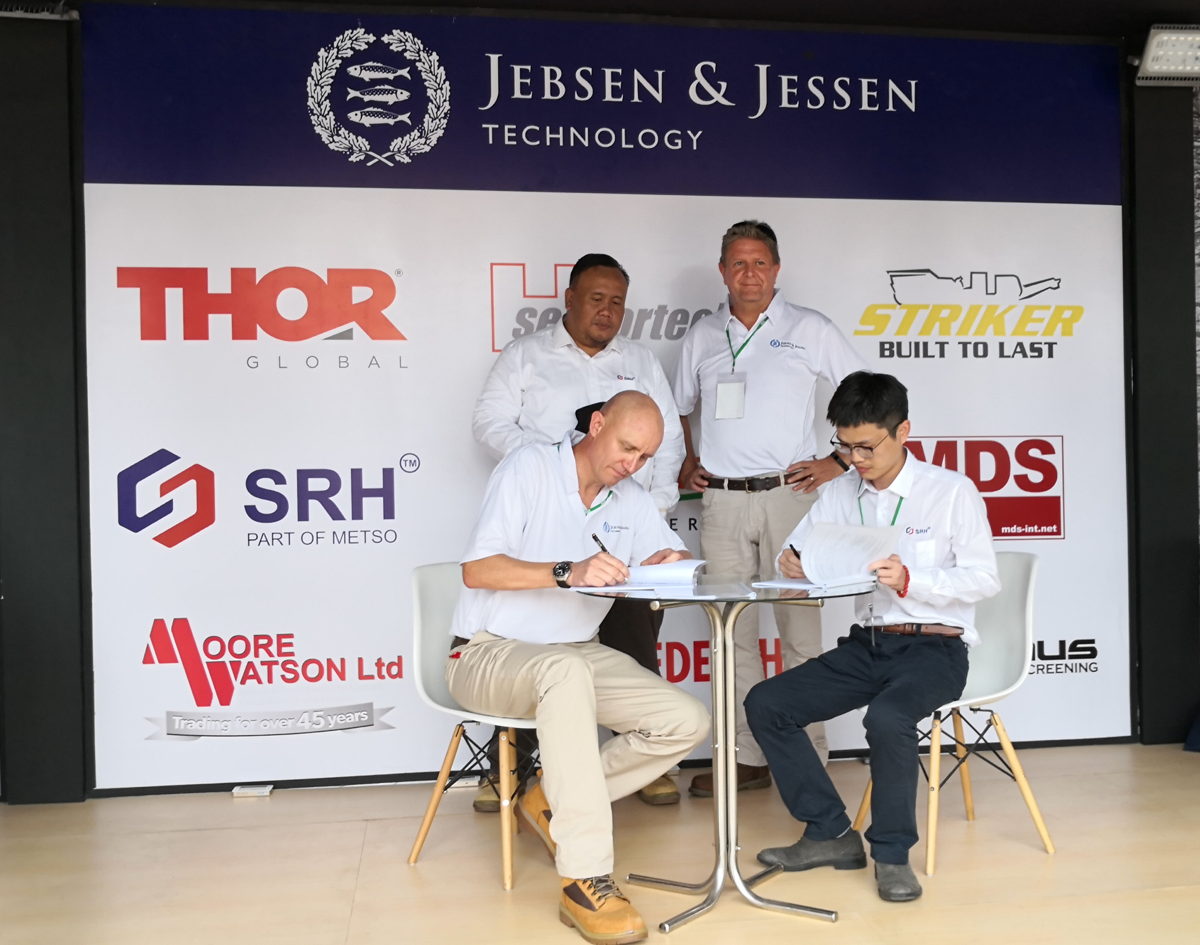 "Our partnership with Jebsen & Jessen Technology in Indonesia, will allow us to offer the very best in terms of cost, availability, and easy-to-own solutions with support from Jebsen & Jessen's understanding of the local market and extensive regional network. We are confident that this new partnership will give customers the best returns on investment and profitability," said David Luo, Overseas Sales Manager of Shaorui Heavy Industries (SRH-Metso).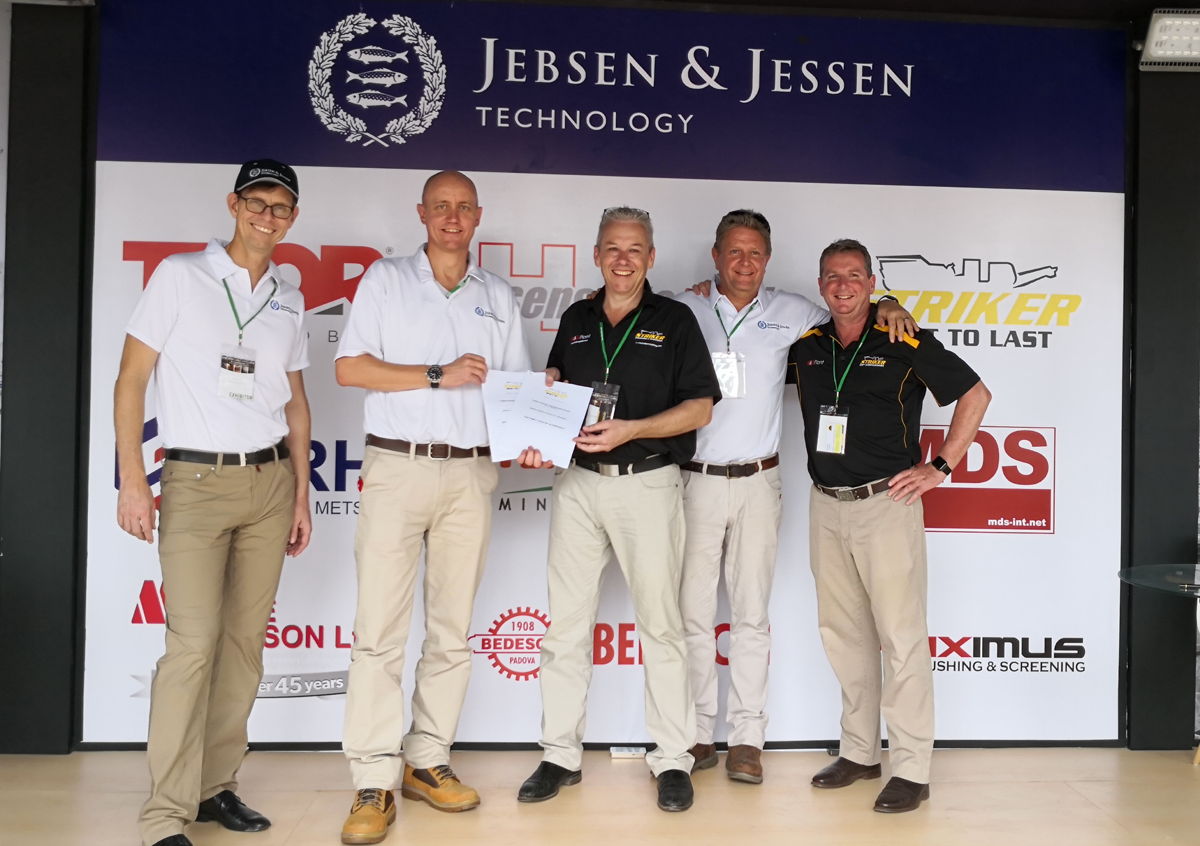 "We are proud to be associated with Jebsen & Jessen, a company that has a long and prestigious history and deeply ingrained family values. It aligns well with the Striker philosophy and family. We look forward to a long, prosperous and successful future," said Craig Pedley, Director, Striker Crushing & Screening, on the side lines of the signing ceremony.
Matt Beverley, Managing Director of Hoverdale UK shared, "It's a privilege to be working with Jebsen & Jessen, we look forward to building the partnership and expanding the business together."
With a sharp focus and dedication to the Indonesian market, through a well-established and extensive network of service centres across Indonesia, the Dry Bulk Handling division's team has grown significantly over the last two years with additions to its operational team and sales staff to support the growing business.
"Since our launch in 2017, we have seen continued growth in the business by focusing on what we do best, delivering solutions that fit the needs of our customers by partnering with leading brands around the world supported by localised customer care service," shared Andy Blythe, General Manager of Dry Bulk Handling, Jebsen & Jessen Technology in Indonesia. "We are confident that our strong focus on bridging the technology and commercial gap will put us forward in the industry as we continue to see a surge in the demand for Dry Bulk Handling Solutions, especially in the mining industry. We are committed to continue offering products and solutions to meet the market's growing demands while ensuring that the highest standards are maintained."
---
About Jebsen & Jessen Technology - Dry Bulk Handling
We provide a wide range of technical, commercial and after-market solutions for dry bulk handling, sourced from leading brands around the world. Our businesses focus on all the key sectors, Mineral & Mining, Cement, Coal & Power Generation and Ports & Terminals. We are uniquely equipped to deliver solutions that fit your business, from single units to complex equipment, operation and maintenance packages, to support our customers in making cost-effective business operations.  For more information, visit us at www.drybulk.jjsea.com
About Hoverdale UK
Hoverdale is a world-class provider of hard metals & wear resistant products, conveyor belts products & equipment. We keep mines quarries & plant moving, maximising productivity and minimising the total cost of ownership of any plant. For more information, visit www.hoverdale.com
About Striker Crushing & Screening
Striker is a privately owned Australian company designing, manufacturing and supplying Built To Last crushing & screening equipment globally to the construction, mining, quarrying and recycling industries. Through 20 years of working in the harsh Australian outback Striker mobile crushers and screens have achieved international success. All crushers and screens are track mounted are used in a vast array of applications, from traditional quarrying, mining and recycling to some more specialised applications like copper and gold heap leaching operations, rare earth projects and even in the use of crushing and disposing of illegal ivory. For more information, visit https://strikercrushing.com/
About SRH-Metso
Founded in 1992. SRH is a company with R&D, production, manufacturing, sales and after-sales services., Covering a sales network in dozens of countries and regions around the world which provides cost-effective and reliable crushing and screening solutions for users. In 2013, SRH became part of Metso, relying on Metso's Knowledge and expertise to achieve comprehensive improvement in management concepts, technology research and development, and solutions to help customers achieve greater competitiveness. For more information, visit http://www.shaoruiheavy.com/
Anthea Ho Manager - Corporate Communications, Jebsen & Jessen Pte Ltd