Jebsen & Jessen Technology Turf & Irrigation introduces SandStop™ for enhanced golf bunkers
Prefabricated rubber-based bunker liner provides a more durable, cost-efficient solution for golf course operators and a safer golfing experience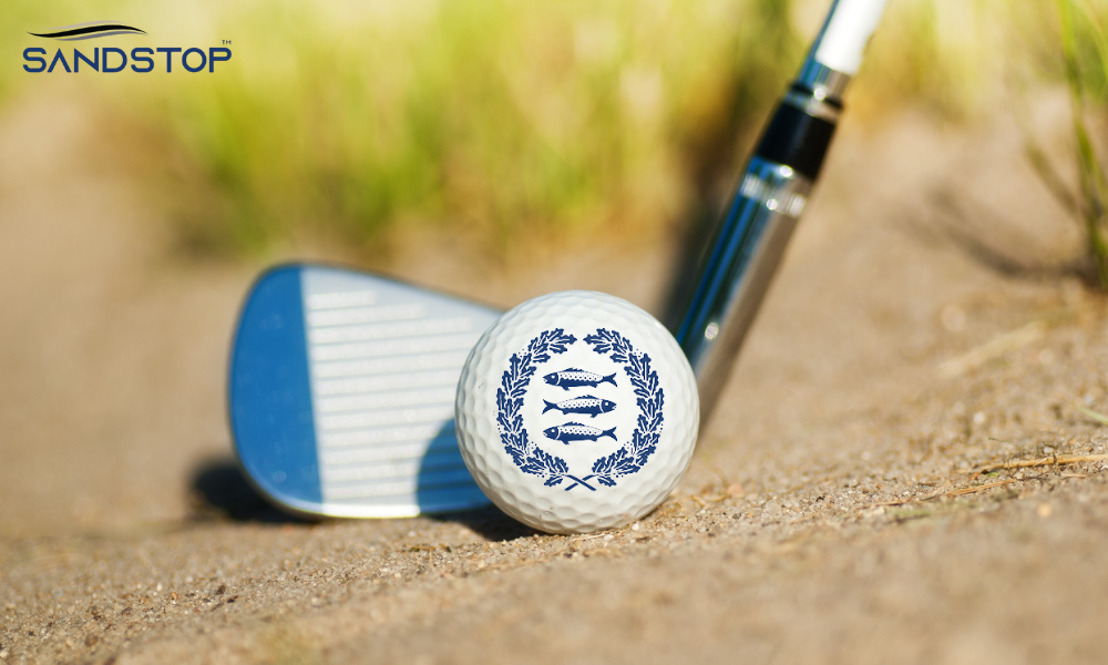 Singapore, 7 February 2022 - Jebsen & Jessen Technology – Turf & Irrigation (T&I), a division of the Technology business unit of diversified industrial conglomerate Jebsen & Jessen Group, has launched SandStop™, a porous rubber liner designed to ensure the long-term quality of golf bunkers. As the latest addition to T&I's range of product offerings for turf and landscaping needs, SandStop™ offers the golfing industry a highly durable, cost-efficient, and safer bunker lining solution that is also easy to install and maintain.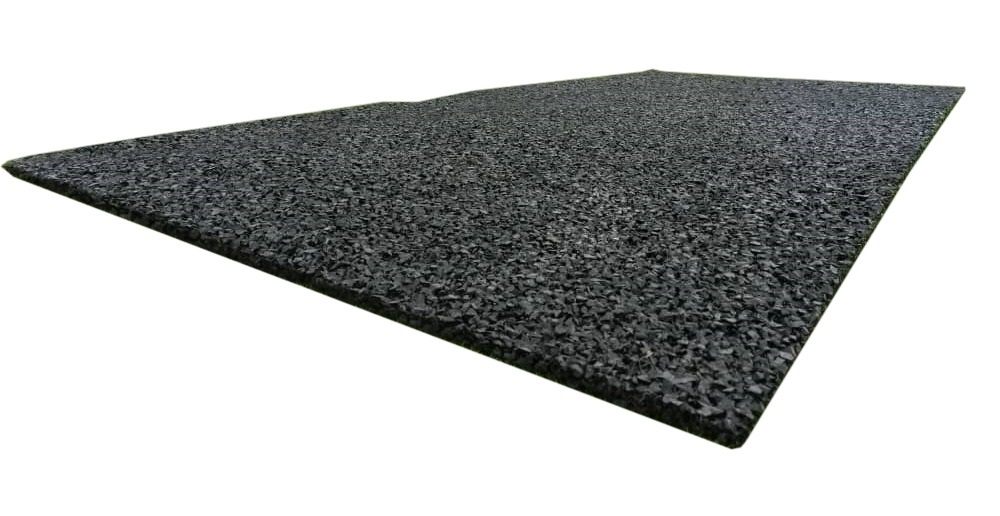 The new SandStop™ rubber liner is durable and can withstand extreme weather conditions such as heat and heavy rain. Without the need for special equipment, machinery, or any certified installation crew, the prefabricated rubber liners can be easily installed by laying and shaping them, glueing them together at the seams, and covering the bunker with sand. The installation process for bunkers of 1,500 square feet can be completed within approximately one and a half hours. Adding to its convenience, the SandStop™ rubber liners can be easily removed for maintenance.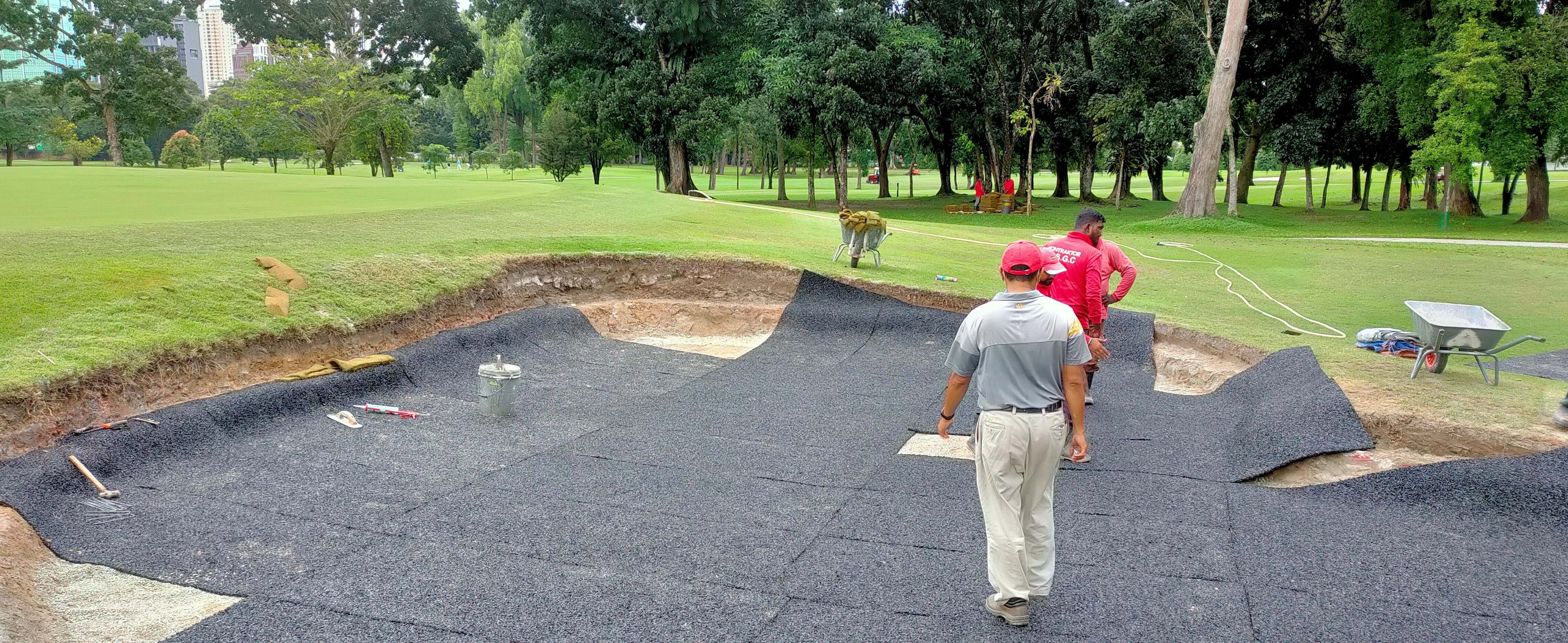 Designed with sustainability in mind, SandStop™ rubber liners are made from environmentally friendly materials, using a crumb rubber mixture from 100% recycled tyres. SandStop™ liners are porous, allowing water to flow through the bunkers freely while holding the sand above in place, and act as an extension of the water drainage system. This is an effective solution to the drainage challenge faced by golf course operators, allowing them to build unique bunkers that prevent sand slumping, erosion, and contamination. 
One of the key advantages of rubber liners over concrete bunker liners is the increased safety for golfers and their golf clubs. The rubber surface of SandStop™ protects the golfer's wrist from potential injuries and avoids causing damage to golf clubs due to the reduced impact compared to concrete bunker liners, providing a safer experience for golfers. 
"We are committed to constantly innovating and improving our products to deliver the best value to our customers, while upholding our health and safety standards to globally-recognised ISO 45001 and ISO 14001 standards. When designing SandStop™, we took into consideration the common challenges faced by golf course operators. Through intensive research and innovation, we enhanced the drainage function of our SandStop™ liners by improving water flow while preventing contamination from rocks and dirt. Extremely durable and long-lasting, SandStop™ reduces the costs associated with bunker maintenance," ​ shared Philipp Hoffmann, Regional Director for Jebsen & Jessen Technology – Turf & Irrigation.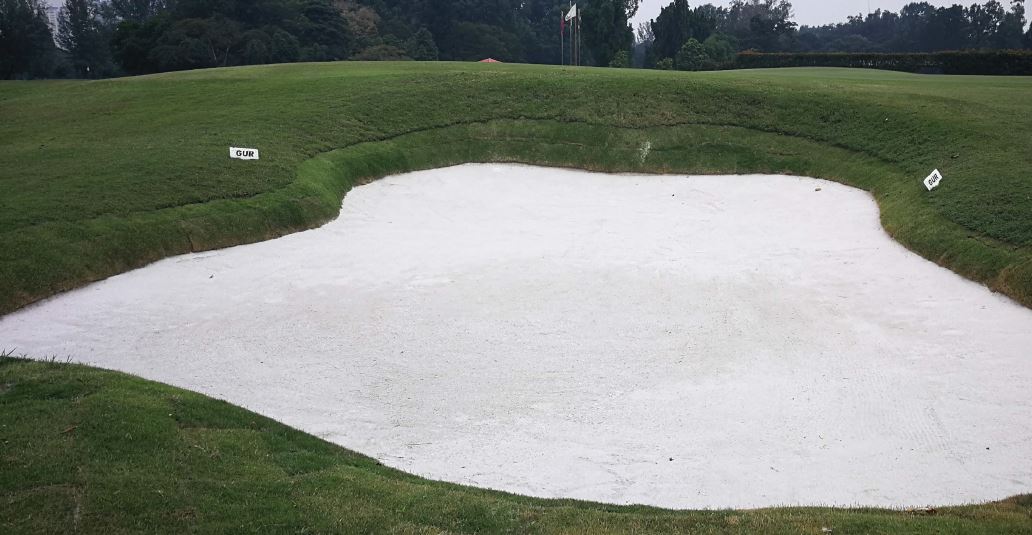 SandStop™ has been installed at several golf clubs in Singapore and Malaysia, at which significant improvements in the maintenance and gameplay fronts have been observed. A great example is the historic Royal Selangor Golf Club in Malaysia, where the installation of Sandstop™ bunker liners has helped lower bunker maintenance costs and improved sand quality, providing its members with a premium golfing experience.
---
About Jebsen & Jessen Technology Turf & Irrigation 
We provide total solutions in turf care and horticulture management for golf courses, parklands, stadiums and other public facilities throughout South East Asia. Our products range from turf maintenance equipment, buggies and utility vehicles to sprinkler systems and fertilisers. With complete service, warehousing and distribution facilities in the region, we are well equipped and ready to adapt swiftly to local requirements.
Beyond distribution, we offer a full service, including after-sales support, spare part supply chain, training and commissioning. We also offer a dedicated turf & horticultural management service, providing consultancy and training.
For more information, visit us at www.turftech.jjsea.com.
About Jebsen & Jessen Group
We are an ASEAN focused industrial conglomerate. Our business spans manufacturing, engineering, and distribution activities.
We have five core business units: Cable Technology, Ingredients, Life Sciences, Packaging and Technology. Through our network of companies spanning 31 locations, including 10 manufacturing facilities in Cambodia, China, Indonesia, Malaysia, Myanmar, Philippines, Singapore, Thailand and Vietnam, our 3,000 people work as one to develop meaningful products and services for the 20,000 customers we serve. 
For more information, visit www.jjsea.com.