Jebsen & Jessen wins Country Star of the Year
The honour was awarded by the ASEAN Business Awards for our contributions in Malaysia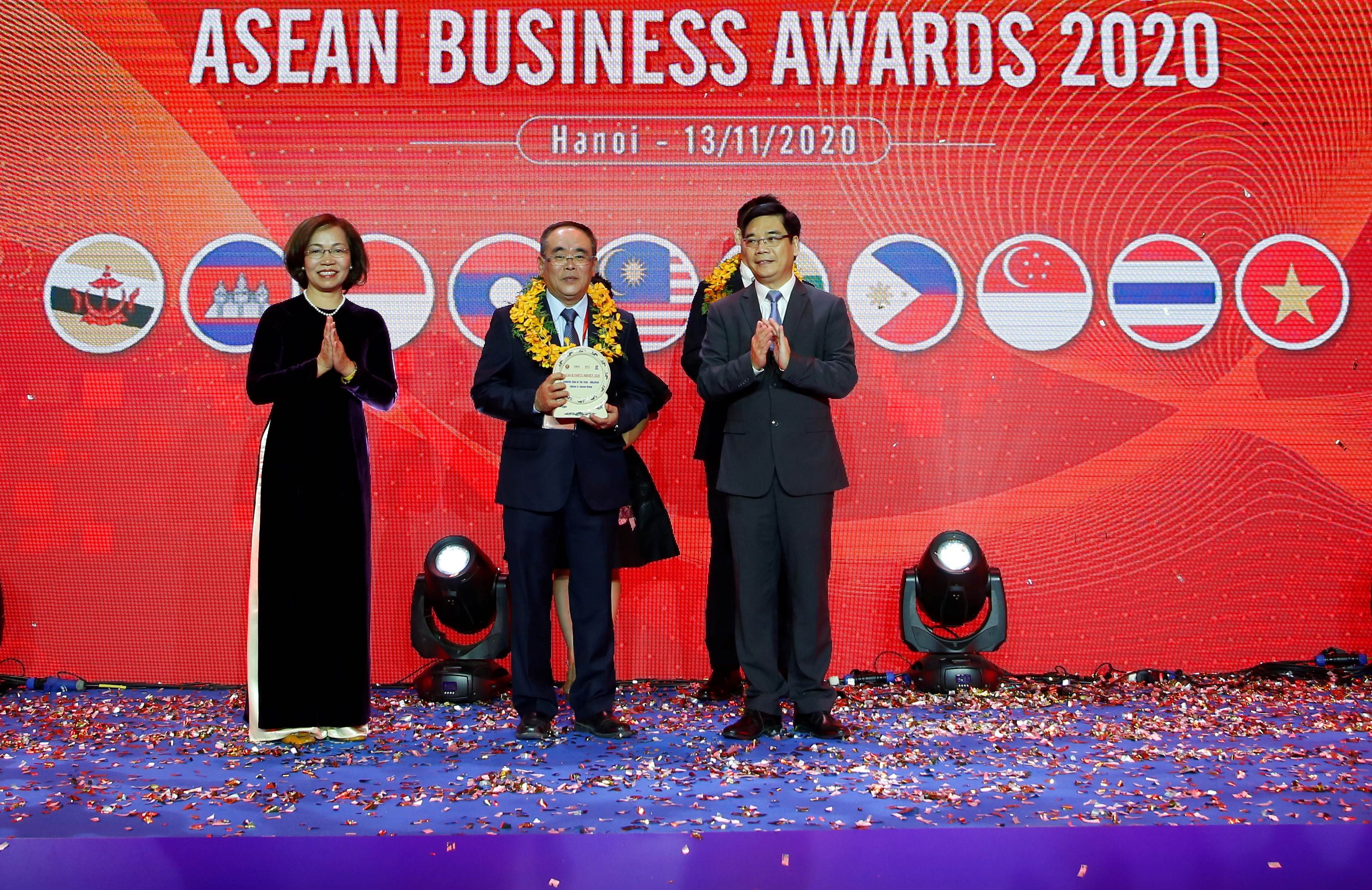 We are proud to announce that Jebsen & Jessen Group was awarded the Country Star of the Year for our work and contributions in Malaysia at the ASEAN Business Awards (ABA) 2020 – a prestigious international-level event held annually by the ASEAN Business Advisory Council (ASEAN BAC) since 2007.
The ABA 2020 brings meaningful recognition for ASEAN enterprises and entrepreneurs that have resolutely overcome challenges of the ongoing pandemic to reach outstanding achievements and made significant contributions to the stability of the economy. We are honoured to receive the award and this recognition holds very special meaning especially in this challenging year.
Despite what has been a tough and unpredictable year due to the pandemic, our incredible teams were able to overcome challenges, create new business opportunities, and achieve sustained growth throughout the year. We deeply appreciate and value the efforts of everyone in the Jebsen & Jessen Family who made this possible.
"This recognition from the ASEAN Business Awards Council reaffirms Jebsen & Jessen's position as a regional business leader and diversified industrial conglomerate with deep roots in the region, providing high-quality products and services," said our Chairman Heinrich Jessen. "We've certainly come a long way and we pledge to continue to work hard and strive to deliver promises to our customers."
Our colleagues in Malaysia and our other regional offices truly deserve this recognition for all of their hard work, alongside valuable support from our partners and customers that have given us their utmost support. This award serves as an even greater motivation to fulfill our mission of giving back to the community as we strengthen our efforts in ensuring sustainable and environmentally conscious business practices in the future. We remain committed to our core purpose in providing world-class products and value-adding solutions to our partners and customers as we seek to enhance our businesses throughout the ASEAN region and on a global scale.
As we wrap up in 2020, we look forward to many more years of successful partnerships, learning, growing, and working together.