JJ-LAPP further solidifies partnerships with Huawei to accelerate ASEAN's solar capabilities
As Huawei's certified Value-Added Partner in Singapore, Indonesia and Malaysia, JJ-LAPP upholds its position as a trusted solutions provider in ASEAN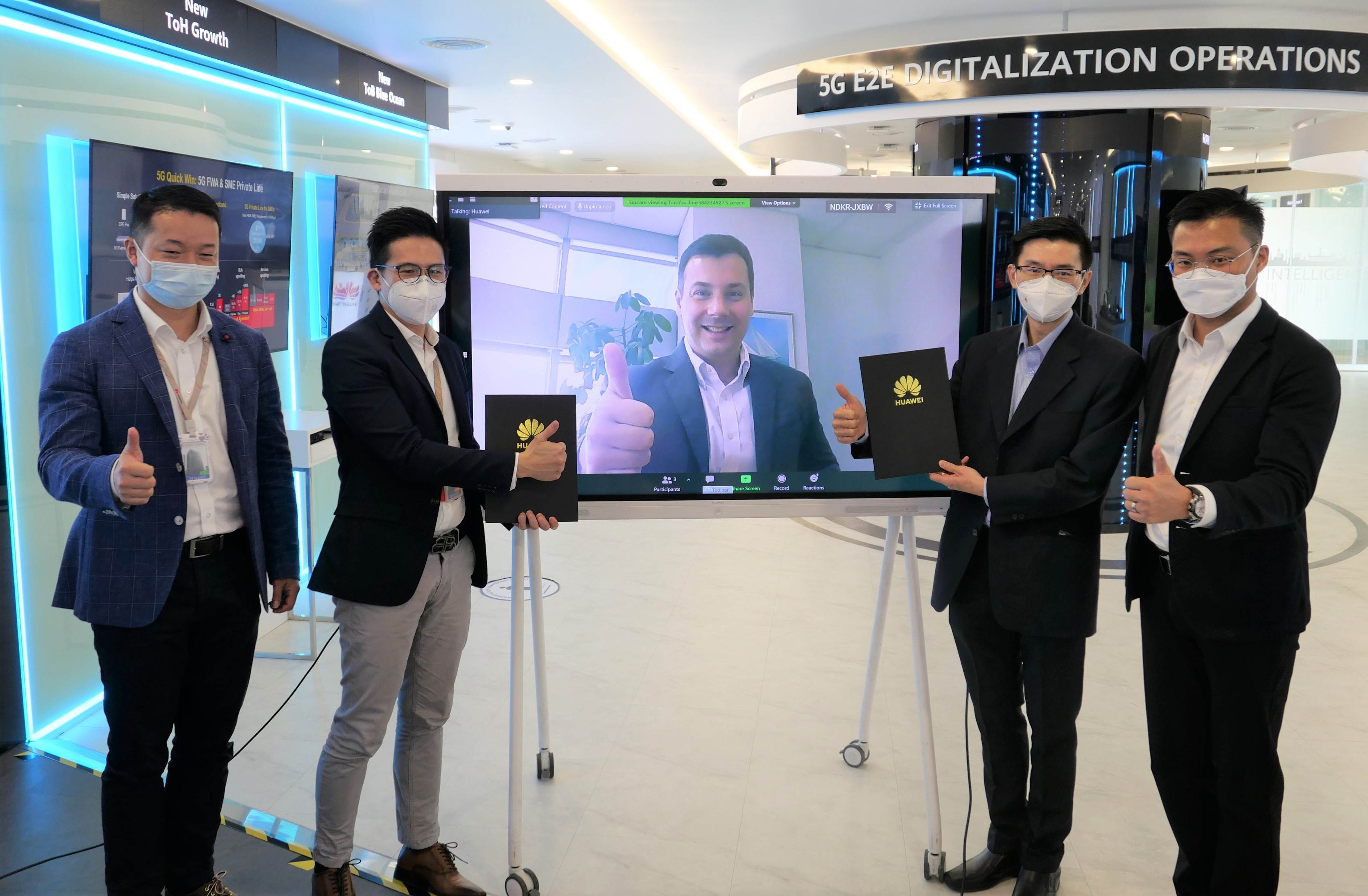 JJ-LAPP, the cable technology joint venture of diversified industrial conglomerate, Jebsen and Jessen Group, and LAPP Holding Asia, has expanded their partnership with Huawei to meet the region's energy demands through the provision of Solar Photovoltaic (PV) technology.
JJ-LAPP has been Huawei's certified Value-Added Partner in Singapore and Indonesia since 2021, and the latest Memorandum of Understanding (MoU) signed on 22 February 2022 further expands these partnerships.
The MoU, signed by representatives of JJ-LAPP Malaysia and Huawei Technologies (Malaysia) Sdn Bhd at the Huawei Customer Solution Innovation Center in Kuala Lumpur, expands JJ-LAPP's remit as Huawei's certified Value-Added Partner to Malaysia, allowing JJ-LAPP to take on the sales, distribution and service support of Huawei's complete range of Solar PV Inverters in the country.
JJ-LAPP is a leading cable and connectivity solutions provider in ASEAN, with a focus on building automation, industrial automation, renewable energy, original equipment manufacturing, transportation, and automotive.
According to the International Renewable Energy Agency, the ASEAN region's energy demand is forecasted to grow by 80% to nearly 1,100 Mtoe by 2040. To improve the renewable energy capacity, ASEAN leaders have agreed to generate 23% of its primary energy needs from renewables by 2025. Malaysia, in particular, has pledged to become a carbon-neutral nation by 2050 through solar manufacturing and the deployment of Solar PV technology.
Through the integration of Huawei's smart PV solutions into its existing range of top-quality solar connectors and solar cables from LAPP and other world-renowned brands, JJ-LAPP is even more well-positioned as a one-stop solutions provider capable of supporting a wide range of solar projects, including residential, commercial, industry and utilities. JJ-LAPP's extensive network and presence across the region also allows quick and seamless support for customers not just in Malaysia, but throughout ASEAN.
Huawei will be the technology advisor for JJ-LAPP and undertake the manufacturing of the products, as well as conduct product training to support the development of clean hydrogen and other renewable energy technologies.
"Achieving carbon neutrality will require the collective efforts of all industry players, and our collaboration with partners such as JJ-LAPP is paramount to exploring new journeys of green and digital value transformation for society," said Mr Chong Chern Peng, Vice President of Digital Power at Huawei Malaysia. "We are excited to expand our partnership with JJ-LAPP to further our presence in the region, and will keep working hard to strengthen the foundation of our collaborations," he added.
"JJ-LAPP is proud to further expand our partnership with Huawei and we look forward to working with them as their Certified Value-Added Partner, ASEAN Regional Partner and one of the main distributors of Huawei's Solar PV solutions throughout ASEAN. Combining Huawei's experience in digital information technology with JJ-LAPP's extensive network and presence in ASEAN, these partnerships reflect both companies' commitment to accelerating the growth of renewable energy solutions in the region," said Marc von Grabowski, Chief Executive Officer of JJ-LAPP.

"As we leverage each other's network, expertise and capabilities, these partnerships will definitely create significant value for customers in ASEAN, and support the region on their journey towards meeting their energy transition goals," he concluded.
About JJ-LAPP
JJ-LAPP was founded as a joint venture between Jebsen & Jessen Group and LAPP Holding Asia Pte Ltd, a subsidiary of LAPP Group in Germany, to become the leading cable and connectivity solutions provider in ASEAN. We bring value to our customers by localising German innovation, manufacturing our high-quality products in Indonesia, and complementing this with a suite of products sourced from world-renowned brands. This enables us to provide a wide range of solutions that maximises return on investment for our customers.
Serving across ASEAN, our team is committed to building trust-based partnerships with our customers and helping them achieve the business success they desire. We are proud to have served the Building Automation, Industrial Automation, Renewable Energy, Original Equipment Manufacturer, Transportation, and Automotive sectors with cable and connectivity solutions since 1980.