JJ-LAPP SUPPORTS APRIL GROUP'S EXPANSION PLAN WITH CUSTOMISED CABLE SOLUTIONS
The partnership sees JJ-LAPP supplying RAPP, APRIL Group's operating arm in Indonesia, with customised instrumental cables totalling over 900 kilometres and worth nearly US$3.6 million.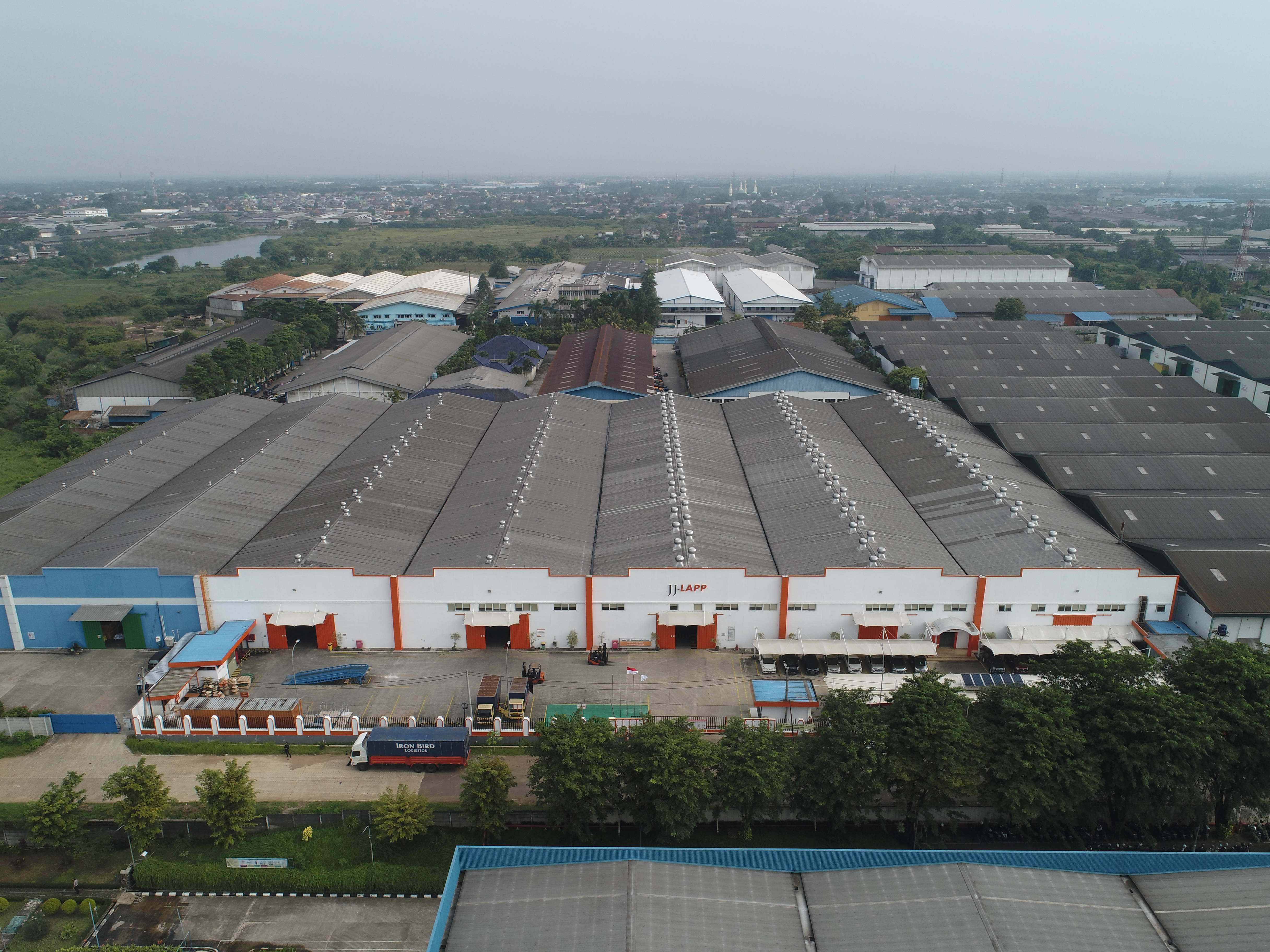 Singapore, 31 March 2022 – JJ-LAPP, the cable technology joint venture of diversified industrial conglomerate Jebsen and Jessen Group, and LAPP Holding Asia, has secured a deal with Asia Pacific Resources International Limited (APRIL) Group, a leading producer of fibre, pulp, and paper, for the supply of customised instrumental cables worth nearly US$3.6 million.
PT JJ-LAPP Cable Indonesia (JJLI) is providing Riau Andalan Pulp and Paper (RAPP), the operating arm of APRIL Group located in Riau, Indonesia, with customised instrumentation cables totalling over 900 kilometres for two of RAPP's latest projects located in Kerinci, Riau. The Fibreline 3 Building (FL3B) and Board Machine 1 (BM1) projects, which deal with pulp manufacturing and paperboard production respectively, have been commissioned to increase production capacity. JJLI's solutions will support RAPP's plan to achieve a fibre line with a capacity of one million tons per annum – a move to achieve the goals set for APRIL Group's APRIL2030 strategy.
With the advent of the Industrial Internet of Things (IIoT) and Industry 4.0, smarter solutions can give businesses better information, sleeker processes, and more efficient operations.
As part of the deal and in support of RAPP's transition into Industry 4.0, JJLI is supplying RAPP with customised LAPP Instrumentation Cables, produced in JJ-LAPP's local facility in Tangerang, west of Jakarta. This facility was established in 2010 as JJ-LAPP's first manufacturing site in South East Asia, and it has been providing its expertise and solutions in the cable technology field to businesses in the region for more than a decade. 
The cables supplied to RAPP also have multiple conductors for monitoring and controlling electrical systems and their processes, which includes information retrieval for monitoring and control purposes. They are flexible, flame retardant, UV resistant, and highly durable, ensuring smoother operations with cheaper and less frequent maintenance.
As a one-stop solutions provider, JJLI will also supply complementary accessories and solutions for improved cable management, which include SKINTOP® cable glands that have high operational safety and reliability even under strenuous conditions to ensure secure connections of cables. In a single step, the cables can be fixed, centred, hermetically sealed, and completely strain-relieved, giving RAPP the ability to produce a secure connection within seconds.
"The pulp and paper industry is a growing industry, with Indonesia being one of the largest pulp and paper producers in the world. This partnership with industry leader APRIL Group further exemplifies our commitment to helping businesses become more productive and successful while meeting sustainable goals," said Marc von Grabowski, Chief Executive Officer at JJ-LAPP.
"Cables are an indispensable part of every business and industry, and will continue to play an increasingly important role in the future of Industry 4.0. Businesses are recognising the need to modernise and digitalise their work processes, and we are seeing great demand for customised cable and connectivity solutions in industrial applications, that suit the increasingly demanding requirements. We look forward to continuing creating value as a trusted partner, by bringing world-renowned brands and technology to the region, and by localising innovation and advanced technology to suit customised needs across industries."
About JJ-LAPP
JJ-LAPP was founded as a joint venture between Jebsen & Jessen Group and LAPP Holding Asia Pte Ltd, a subsidiary of LAPP Group in Germany, to become the leading cable and connectivity solutions provider in ASEAN. We bring value to our customers by localising German innovation, manufacturing our high-quality products in Indonesia, and complementing this with a suite of products sourced from world-renowned brands. This enables us to provide a wide range of solutions that maximises return on investment for our customers.
Serving across ASEAN, our team is committed to building trust-based partnerships with our customers and helping them achieve the business success they desire. We are proud to have served the Building Automation, Industrial Automation, Renewable Energy, Original Equipment Manufacturer, Transportation, and Automotive sectors with cable and connectivity solutions since 1980.
For more information, visit https://www.jj-lapp.com/