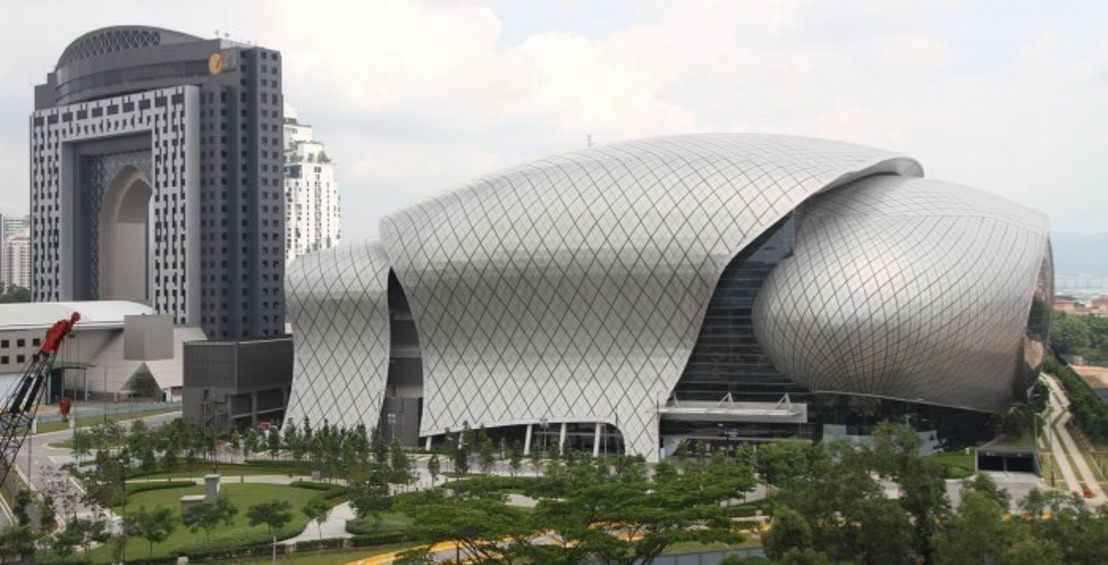 Rubber Seed Inspires MITEC's Grand Facade
MHE-Demag provides a novel maintenance system to address unique problems of architectural engineering.
Building design is becoming more sophisticated as architects and engineers continuously push the boundaries of space and form. These architectural wonders, however, present challenges in building maintenance and cleaning, which requires deep attention to aesthetics, functionality, safety and sustainability.
But little did we know that a simple rubber seed would inspire Malaysia International Trade and Exhibition Center's grand and superior façade.
MITEC is Malaysia's largest exhibition halls and one of the most iconic buildings in the region. It is wrapped in a stunning aluminium cladding and glass façade system, which presents unique challenges and the shape and configuration is also the first and most crucial consideration factor in the process of designing a building maintenance system.
Karl Tilkorn, Regional Managing Director, MHE-Demag, said, "For the height of MITEC, an Assess Work Platform (also known as Boom Lift) is sufficient for the workers to perform cleaning, maintenance and repair work on the glass façade.
"However, this solution is not workable due to the landscape and the installation of canopy next to the glass façade. The design engineer developed a solution of a 322-meter three-dimensional MHE-Rostek monorail track complete with a Chameleon 1 cradle."
To conform with the building's aesthetics, the trolley and monorail track of the building maintenance system is kept "invisible", with the system installed above an "openable" ceiling which allows the system to lower down during operation and stored when work is completed.
"The system is also designed to contribute to the sustainability of the building, ensuring that it is suitable for long-term use and optimal results.
Safety is paramount in all MHE-Demag does, and great care was taken to choose the right equipment that exposes workers to little risks as possible when working at height.
For internal cleaning and maintenance, MHE-Demag fulfilled the needs with its Assess Work Platform (AWP) and vertical lift. AWP can provide access to the entire exhibition halls without additional need for steel structures, which also helps reduce costs.
~ Article excerpt from Property Guru