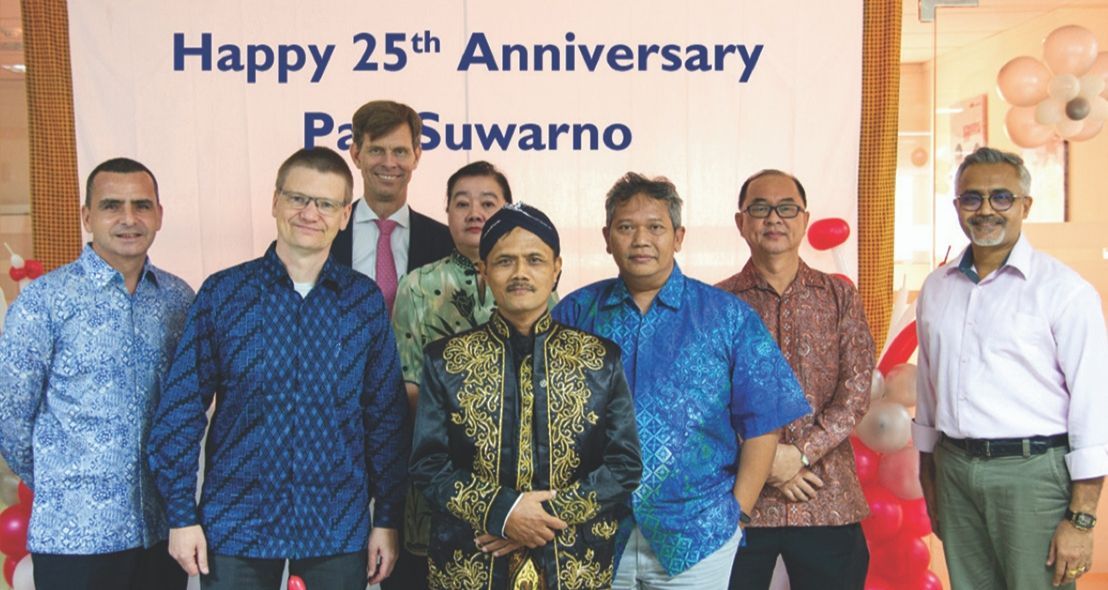 Thank You, MHE-Demag!
Celebrating 25-Year service milestones with 20 MHE-Demag staff from all around the region
In this issue, we give special thanks to every member of MHE-Demag for their dedication and contributions to the Group. In particular, we are delighted to celebrate with 20 staff from all around the region who achieved their 25-year service milestone in 2019.
The year 2020 marks a new beginning for MHE-Demag as part of Konecranes. We wish all of you a rewarding journey ahead!
MHE-Demag in Thailand
Celebration held on Jun 6, 2019.  (All bearing bouquets from left): Boonchuay Suwankul: Service Technician and Wichit Petchart: Sales Engineer, Service
MHE-Demag in Philippines
Celebration held on May 3, 2019. Fesalbon Abner: Service Manager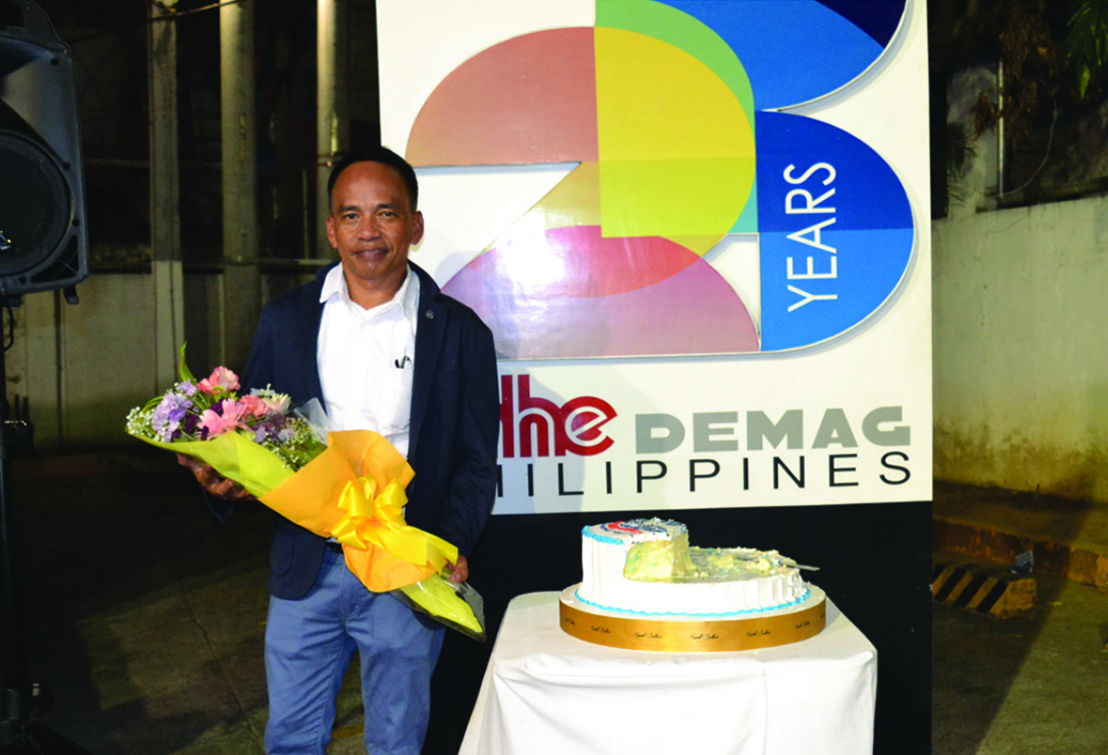 MHE-Demag in Singapore
Celebration held on Aug 23, 2019. (From left): Hoh Wing Hin, Refurbishment Manager; Chong Siau Lin, Regional Designer; Loo Tiong Kok, Regional QEHS Manager; Klaus Schilling, Regional Director, Sales & Markets; Lye Kok Cheong, Electrician; Koh Kok Tong Stephen, Regional Service Manager; Peh Leong Cheng, Senior Warehouse Coordinator; Lye Kong Yip, Sales Manager.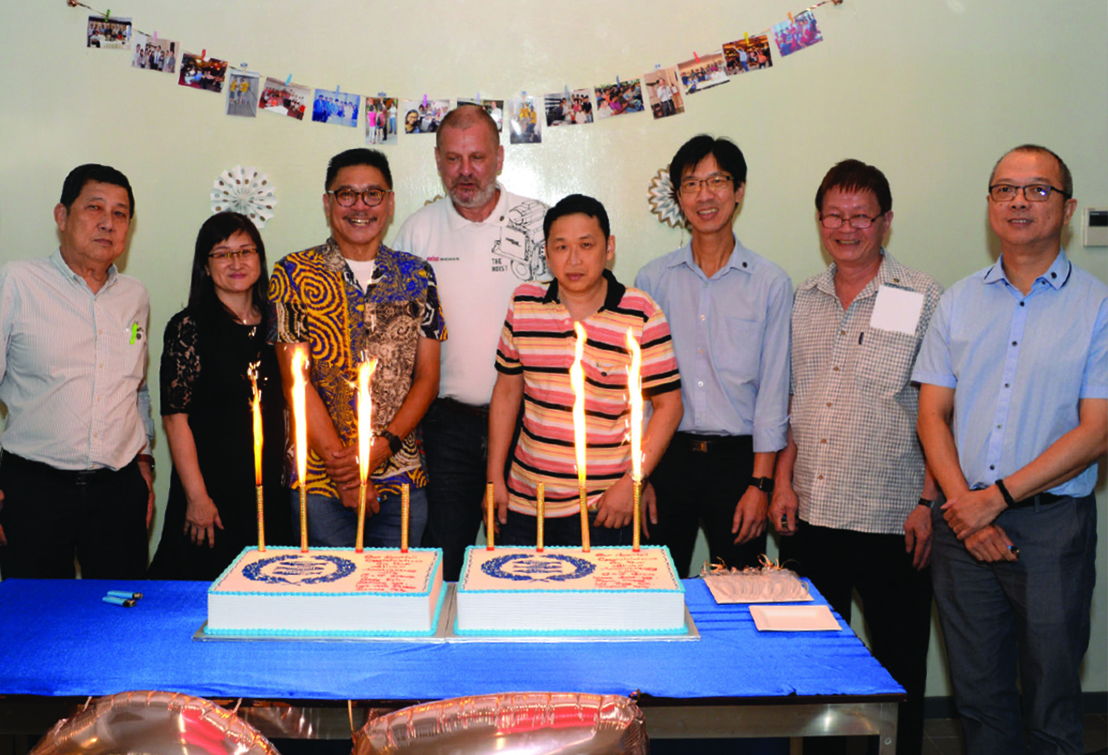 MHE-Demag in Malaysia
Celebration held on Sep 26, 2019. (Starting second from left): Jorgen Hansen, Regional Director - Industrial Products; Lim Boon Tian, Regional Design Manager; Yong Lee Lee, Executive - Project & Technical; Mazian Bte Manshur, Customer Service Executive; Siddhartha A/L Somu, Assistant General Manager - IPD; Wong Guan Seng, Assistant Service Manager.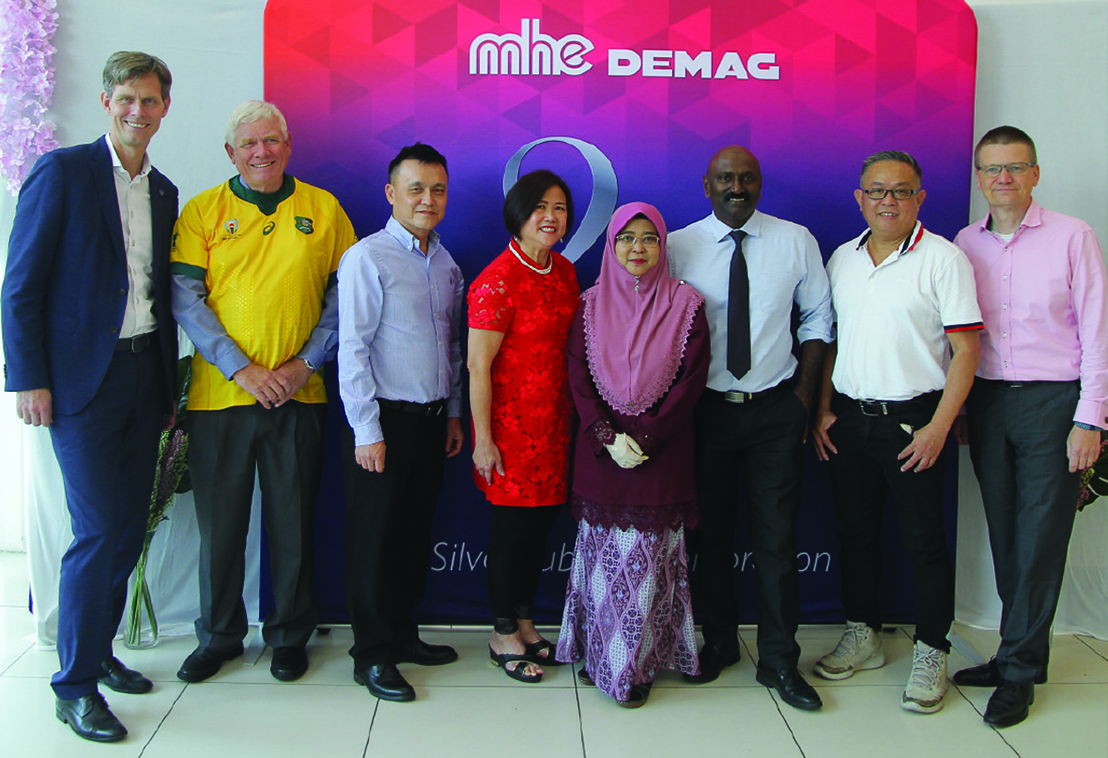 MHE-Demag in Indonesia
Celebration held on Jun 19, 2019. (Centre): Suwarno, Office Coordinator
Celebration held on Nov 7, 2019. (Second from left): Asron Kembaren, Area Service Manager
Celebration held on Nov 20, 2019. Siswanto, Service Manager