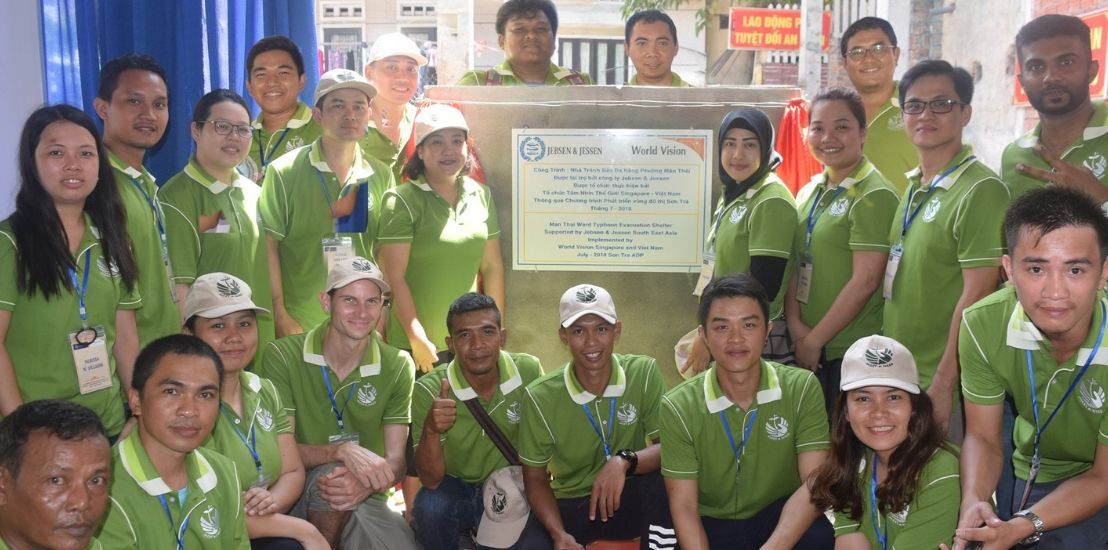 The Gift of Shelter
This is how our Meet a Social Need 2018 trip to Vietnam make a lasting impact on the villagers living in Son Tra.
Imagine living in a tiny coastal village in central Vietnam, where fishing is not a leisure activity; it's a livelihood that hinges on the mercy of Mother Nature. In Son Tra ADP, Vietnam, almost one in five people survive on under US$2 a day. They lead simple lives in simple homes, which might not be a huge problem except that they are visited by typhoons six to eight times a year.
These tropical storms can reach deadly speeds of up to 166km/h, demolishing everything their path. In the past 10 years alone, typhoons have damaged more than 14,000 houses, destroyed 266 fishing boats, injured 116 and killed 12 people in Son Tra. The poorer the family, the less wind-resistant their homes, and the greater the devastation. For these people, it is necessary to evacuate at every possibility of a typhoon — but where can they seek refuge?
Committed to Making a Difference
When we learnt of their plight, 21 colleagues from Australia, Indonesia, Malaysia, Myanmar, Philippines, Thailand and Vietnam quickly stepped up to help. We formed the volunteer team for the Group's Meet a Social Need project, which was organised in partnership with World Vision International.
Our goal: to construct a community typhoon evacuation shelter for the people of Man Thai ward in Son Tra.
For one week from July 8 to 14, the team toiled to build an evacuation shelter that would keep the locals safe during typhoon season, and double up as a community centre to bring people together during non-typhoon seasons. The construction was back-breaking work, from mixing sand and cement to building walls and levelling floors, but the team pushed on. They battled the sweltering summer heat, with temperatures soaring up to 40°C, because they saw meaning in their work.
Even though they were exhausted by the construction work, our volunteers were keen to do more. They spent half a day with the local fishermen to experience their daily life, learnt how to lift huge fishing nets from the sea, and rode in little Vietnamese bamboo basket boats called 'thung chai'. The team visited the local kindergarten where they helped the teachers make toys from recycled materials, and performed song-and-dance routines with the children. They even woke up early every morning to rehearse their group performance of 'Baby Shark Zumba' to delight their hosts during the cultural night of the trip.
Rebuilding Life in Son Tra
Construction on the shelter continued after our volunteers returned home. A group of villagers were trained to help with the construction and monitor its progress. This had the added benefit of equipping them with construction skills that can be transferred to other members of the community. In addition to Jebsen & Jessen's funding, the villagers also contributed towards costs such as land clearance and furnishing the shelter. This has helped to inculcate a sense of accountability and ownership towards the shelter.
Our collective efforts have produced a two-storey building with attached toilets and a clean water system! This is now a safe space for the village's 320 households, comprising 1,371 adults and 423 children, to seek refuge when a typhoon strikes.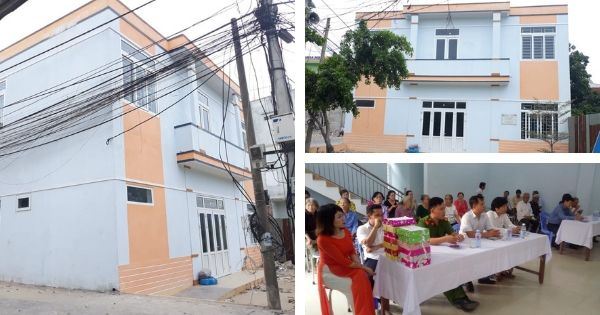 Making an Impact Beyond Volunteering
Through every Meet a Need trip that we have organised in the past 11 years, we have been sharing a spirit of entrepreneurship, commitment, and partnership with the communities around the region.  Bringing people together, inspiring change, and making a difference in people's lives - it's a part of our corporate culture! And when we put this into action, we create results that make a real and lasting impact on the people that we help, and on ourselves.