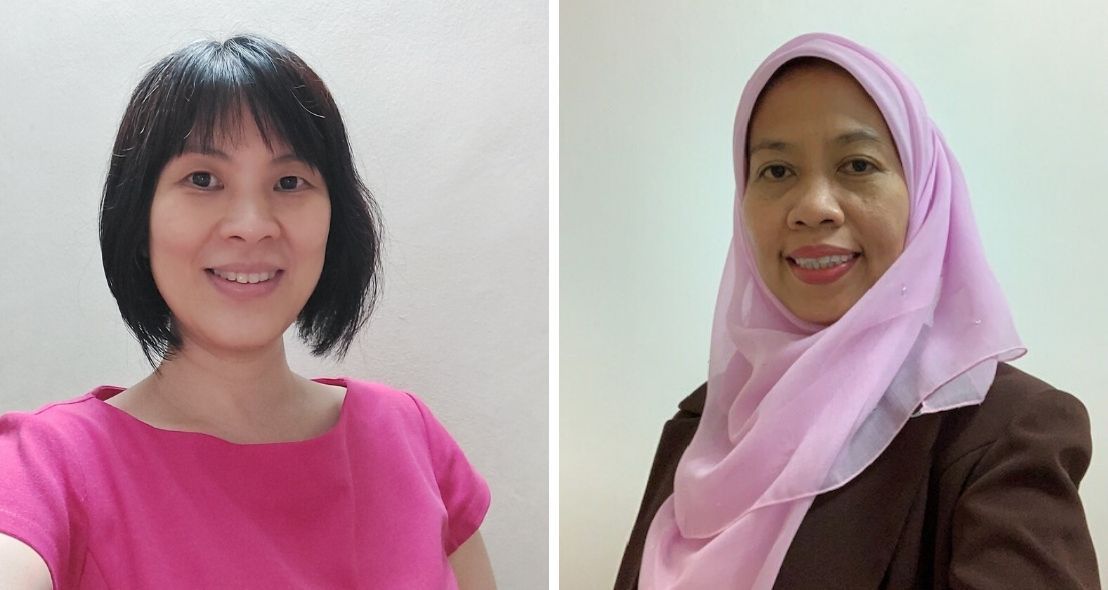 The Importance of Mentorship to Build a Better Future
We discuss the importance of mentorship with two of our colleagues at Jebsen & Jessen: Hew Jiu Tau and Ayu Selamat
"No man is an island". As the old saying goes, the only way for people to really thrive is to work together and help one another. Today, as the world goes through a crisis that will take years to recover from, it is more important than ever that we pull each other up.
At Jebsen & Jessen, we take great pride in our core corporate values that have guided us in becoming who we are today. That includes partnership – between colleagues in a team, divisions within the company, and as a company working with other firms. We have always believed in teamwork and in passing on knowledge, skills and guidance to help our younger colleagues achieve their fullest potential. To highlight the benefits and importance of providing mentorship, we spoke to two of our veterans – Ayu Selamat and Hew Jiu Tau.
Hew Jiu Tau, Accountant at Jebsen & Jessen Business Services Singapore (JJBSS), joined the company in 1996, starting in the Packaging unit and later moving on to BSS. Ms Ayu Selamat, Regional Business Analyst at Jebsen & Jessen Ingredients Singapore, joined us in 1994 and recently celebrated her 25th year with us.
Below, we ask them a few questions on their experience providing mentorship and counsel to their younger colleagues.Ms Ayu and Ms Hew were also interviewed about the importance of mentorship in an article published by Workforce Singapore, a statutory board under the Singapore Ministry of Manpower. You can read it here.
What does mentoring mean to you? How do you view it in the context of your work?
Hew: Peer mentoring to me is sharing. The sharing of my personal experiences throughout my career, my knowledge in the SAP System, and concepts of how to structure and tackle problems. Also, sharing to help others understand and learn the necessary knowledge and skills required for the job.
For example, I shared my knowledge in SAP with my colleagues in new emerging markets, my experience in solving problems, and the Jebsen & Jessen system and culture. This involves learning about their specific requirements and working closely with them for solutions. Other than sharing from my experience, I also play the role of a facilitator as I mentor. This means I encourage others to share their opinions and let them take charge in implementing solutions.
Ayu: To me, mentoring is a big word for someone of high calibre/talent, and I have yet to reach that level as there are still areas for continual improvement. For now I would simply define it, based on the context of my work, as teaching or guiding new & existing colleagues for development & imparting knowledge & sharing experiences for them to carry-out their primary job more effectively.
Can you describe what you do in your current role in layman terms?
Hew: I am an accountant at Jebsen & Jessen Business Services in Singapore. I handle accounting and finance duties, and also support my colleagues in new emerging markets - which involves working alongside them to overcome challenges they face, and coming together to find solutions that are applicable to their offices.
Ayu: I am a regional business analyst at Jebsen & Jessen Group and I primarily support Jebsen & Jessen Ingredients, the ingredients business unit of the Group, with their customer service, SAP implementation and facilitation, regional analyst reporting, and ISO certifications.
How did you become a mentor?
Hew: It was a natural process as I worked for more than 20 years in Jebsen & Jessen. Having been through new implementations and changes, I had to learn myself and was then given the opportunity to support regional teams especially in the emerging markets. One such example was the SAP implementation, which I had to personally build up my competency level and subsequently provide support to others. In addition, as I worked with the various regional business units in Jebsen & Jessen, I began to learn about them and expand my knowledge across industries, which then gave me the opportunity to share and mentor others as well.
Ayu: I became a mentor as I progressed in Jebsen & Jessen, with over 25 years in the company, I was given the opportunity to mentor as I interacted with new and existing staff. The company has also sent me on several personal development courses, such as customer service related training, Train-the-Trainer programmes, and even basic conversational chinese language programmes to be able to better communicate with my colleagues. Apart from the skills and knowledge I've learnt through the years, I am also passionate about teaching others.
As such, I slowly began to interact and saw training opportunities with staff of all levels, especially in my areas of expertise. This includes mentoring colleagues in operations, sales people, middle and senior management, in Singapore and in our regional business units across various industries.
Please share one of your mentoring experiences in a way that's relatable to anyone in other industries?
Hew: Communicate clearly, do not assume but keep asking to ensure that others understand what you are sharing and teaching.
Ayu: I've found that career and talent development, as part of mentoring, is something that is applicable to all industries. As a mentor to others, our role is not simply to help others learn in their current job roles but also to help them develop their careers and talents.
By mentoring, the mentor benefits as well. How do you think you have gained from mentoring? Have you acquired any new skills or experiences by being a mentor?
Hew: When I was tasked to provide guidance to the Finance team for a few new companies, as we expanded in Jebsen & Jessen, I was able to learn vicariously through the problems faced by the colleagues I was helping. I learnt about the different business requirements of various countries and this expanded by knowledge and repertoire in handling different business scenarios.
Other than the job related experiences, I was able to learn more about the local cultures in the ASEAN region, history of some countries, and most importantly build valuable friendships.
Ayu: Definitely valuable learning experience has been gained from teaching and mentoring others. This includes continual improvement of my communication & listening skills, interpersonal skills, increased confidence & motivation level, building rapport with others, cultural awareness across countries, people management, teamwork, etc. Recently I was given an opportunity to learn a new skill for the SAP Implementation Project in China, and I went for a Basic conversational Chinese Language course.
Even as we teach and mentor others, we have our own mentors. Thank you to my supportive boss Lim Siew Tin (Jebsen & Jessen Ingredients Chief Operating Officer) & Chris Tan (Jebsen & Jessen Group Director - ITC). They are my respected mentor & coach who have contributed to my personal growth in Jebsen & Jessen.
Can you share one of your best/memorable moments as a mentor?
Hew: When I see others becoming more independent, able to solve problems by themselves and applying what they learnt - these give me the greatest fulfilment and joy.
A great surprise a few years back, was when I received a thank you card on teacher's day.
Ayu: One of the best/memorable moments in teaching is the sense of fulfilment, especially seeing those that you have trained excel in their work/ profession.
Any tips on how others could become a mentor in their workplace?
Hew: To be patient and always remember everyone is unique, we cannot use the same formula for all.
Ayu: Continuously upskill yourself especially in your areas of strength and expertise, adopt a positive mindset, be humble, approachable, sincere, respectful, and help others trust you as you seek to place your trust in them.