We are part of the green solution!
On the occasion of Biological Diversity Day, let's take a look back on our 'Meet a Green Need' activities over the years.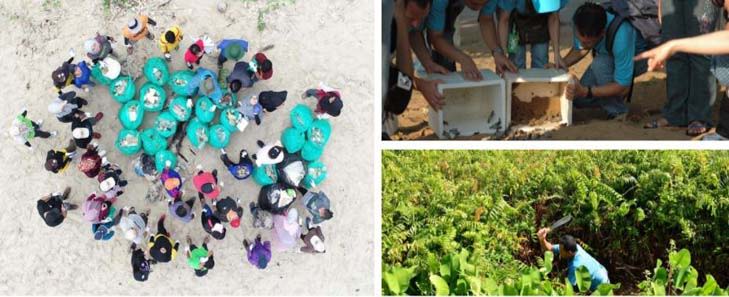 The United Nations has declared 22 May the International Day for Biological Diversity in order to raise awareness and deepen our understanding of biodiversity issues. It's not only a good reason to celebrate nature, but also a timely reminder that we are not the only form of life on this planet.
The theme of this year's International Biodiversity Day is "We are part of the solution". This slogan resonates with us at Jebsen & Jessen, as environmental conservation has always been a priority for us.
Through initiatives like our flagship Meet a Need programme, where we combine philanthropy with staff volunteerism, and our Health & Wellness programme, where environment is one of five pillars (the other four being Physical, Mindfulness, Financial and Social), we are proud to be doing our part.
Here's a lookback at the impact we've made through Meet a Green Need: ​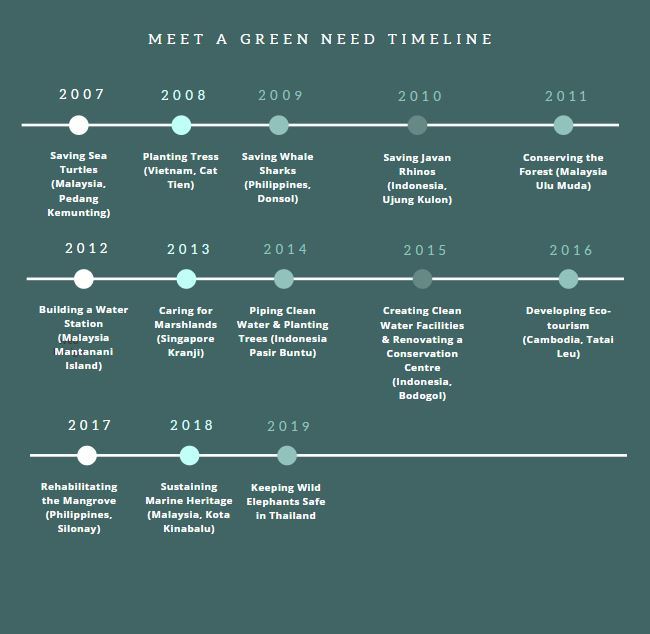 The past two editions of Meet a Green Need are already producing discernible results. After our 2018 mission to Kota Kinabalu, Malaysia, where our volunteers helped survey marine life, a website has been created to feature the project activities and survey findings. This could be developed into an important online database for Kota Kinabalu that offers insights into the state of marine biodiversity and the health of its ecosystems.

Our social service aspect of the trip involved a beach clean-up, where we removed 971kg of rubbish! This was one of the first few efforts of its kind in Kota Kinabalu and we're delighted to learn that it has since inspired other groups to do the same.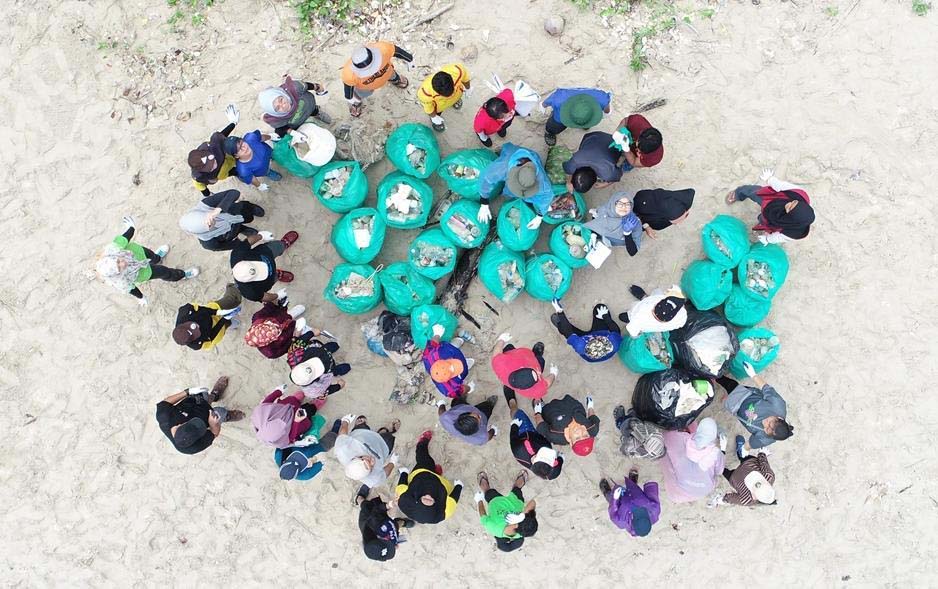 The next year, in 2019, we headed to Kui Buri National Park in Thailand to support the fight to protect wild elephants. Since then, the national park has succeeded in completely eliminating elephant poaching!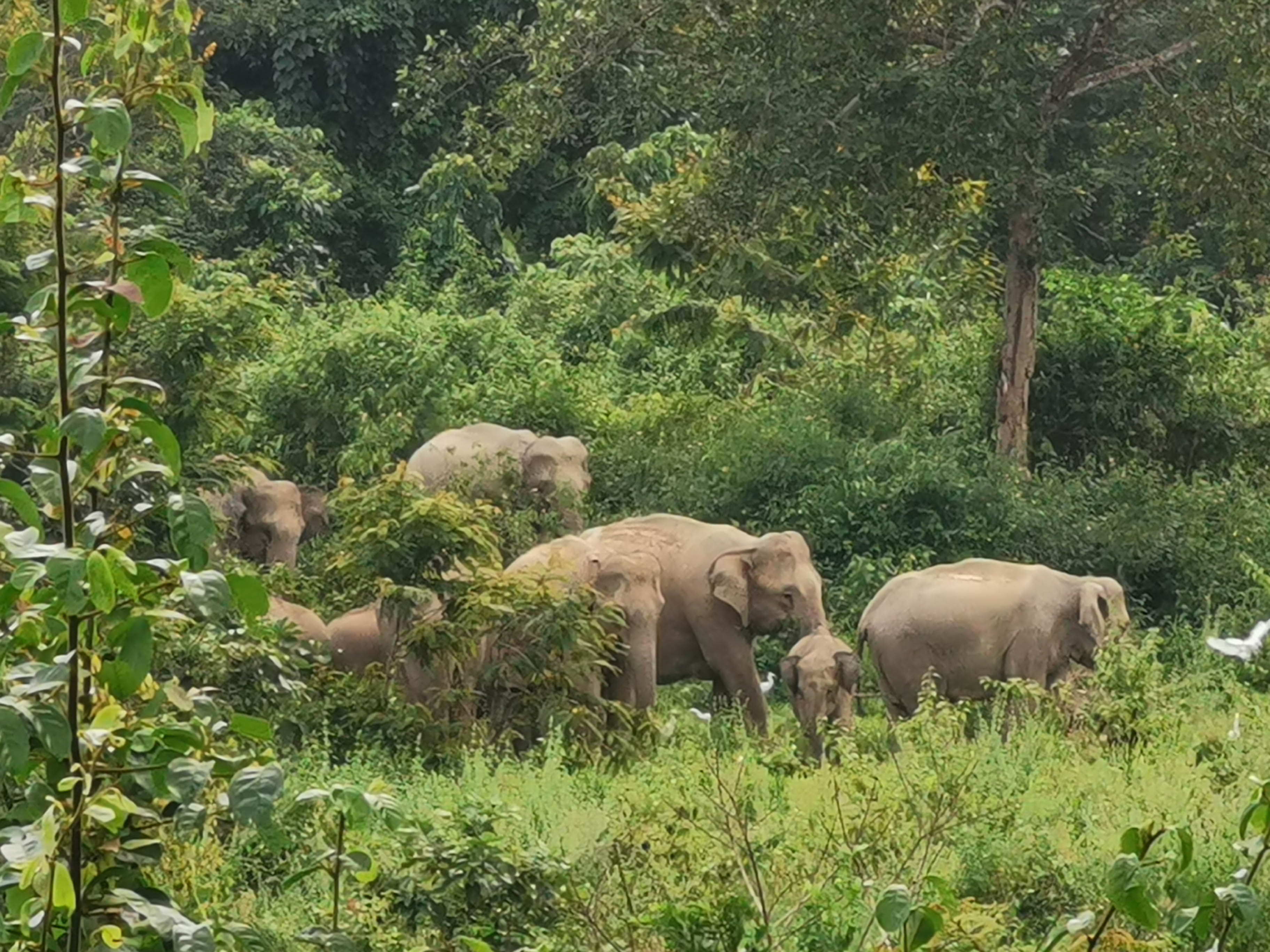 We're always looking for creative ways to be part of the solution
While the pandemic has limited our ability to continue with in-person activities like Meet a Green Need, our Health & Wellness teams around the region are finding new and innovative ways to support the environment while keeping colleagues engaged.
In Singapore, for example, the team is organising a fun activity with an environmental spin — a team-based tote bag design competition! Reusable tote bags are a much more responsible alternative to disposable plastic bags, so designing one that will encourage more people to give up plastic is a great idea! We're excited to see what designs our colleagues come up with and which two teams will win the supermarket vouchers up for grabs.
Over in Indonesia, the Health & Wellness team has put together a planting initiative! In an effort to green their surroundings, each business unit is challenged to plant three types of plants (two ornamental and one productive). There's also an individual aspect to the challenge: colleagues are to take a selfie with their favourite biodiversity environment or ecosystem. Winners at both the business unit and individual level can expect boasting rights as they'll be featured on internal and external social media platforms!
To learn more about our 'Meet a Need' programme, click here.