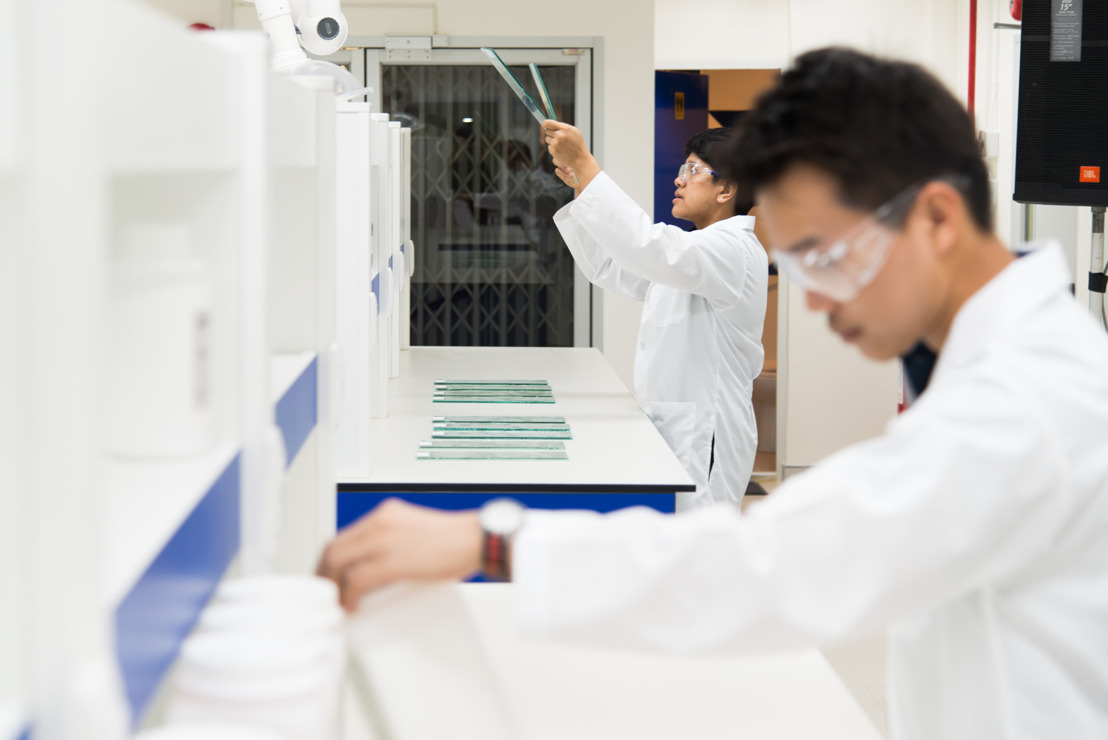 When Innovation is in our DNA
In-house R&D efforts produce new solutions for the coating and construction industries.
The entrepreneurial spirit that defines Jebsen & Jessen has been recently manifested through two breakthrough innovations by Jebsen & Jessen Ingredients.
Introducing JebChem
Jebsen & Jessen Ingredients has launched a new brand of additives, JebChem, fully developed at the JJING Coating Innovation Centre, one of three regional lab-scale innovation centres that the business unveiled in Thailand last September.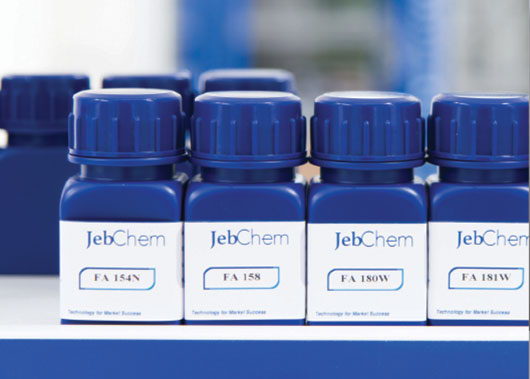 The product line includes defoamers,surface additives and dispersing agents that have been developed to better support customers in producing high quality coating and inks.
Defoamers are essential in preventing the formation of foam during the paint production process and applications. Surface additives like flow, slip and substrate wetting agents help create a smooth film surface while wetting and dispersing additives help to disperse and stabilise dry pigment powders for ideal colour, strength, gloss, viscosity and stability. They are also useful in preventing the sedimentation of particles.
As part of JebChem's total solution, the team also offers control agents for slip, flow, leveling and dispersants and has the equipment and expertise to help customers prepare and evaluate wet paint and dry film properties.
JebChem is the result of Jebsen & Jessen Ingredients' commitment to addressing the specific needs of its customers with tailor-made solutions, whether they are based on entirely new concepts or adaptations of existing products using new technologies.
"Before embarking any research and development efforts, we conduct a thorough analysis, assessing the potential for a particular product and how it can best be introduced to the market," explained Phutthiphong Konsen, Department Manager – Coating and Resin.
It was through this meticulous process of ideation, marketing review, careful analysis and research and development that JebChem was borne.Since JebChem was launched almost a year ago, the team has received consistent positive feedback from the market. Customers across ASEAN have praised the performance of JebChem products and shared how the line of additives has helped them overcome common issues in dealing with coatings, paints and inks.