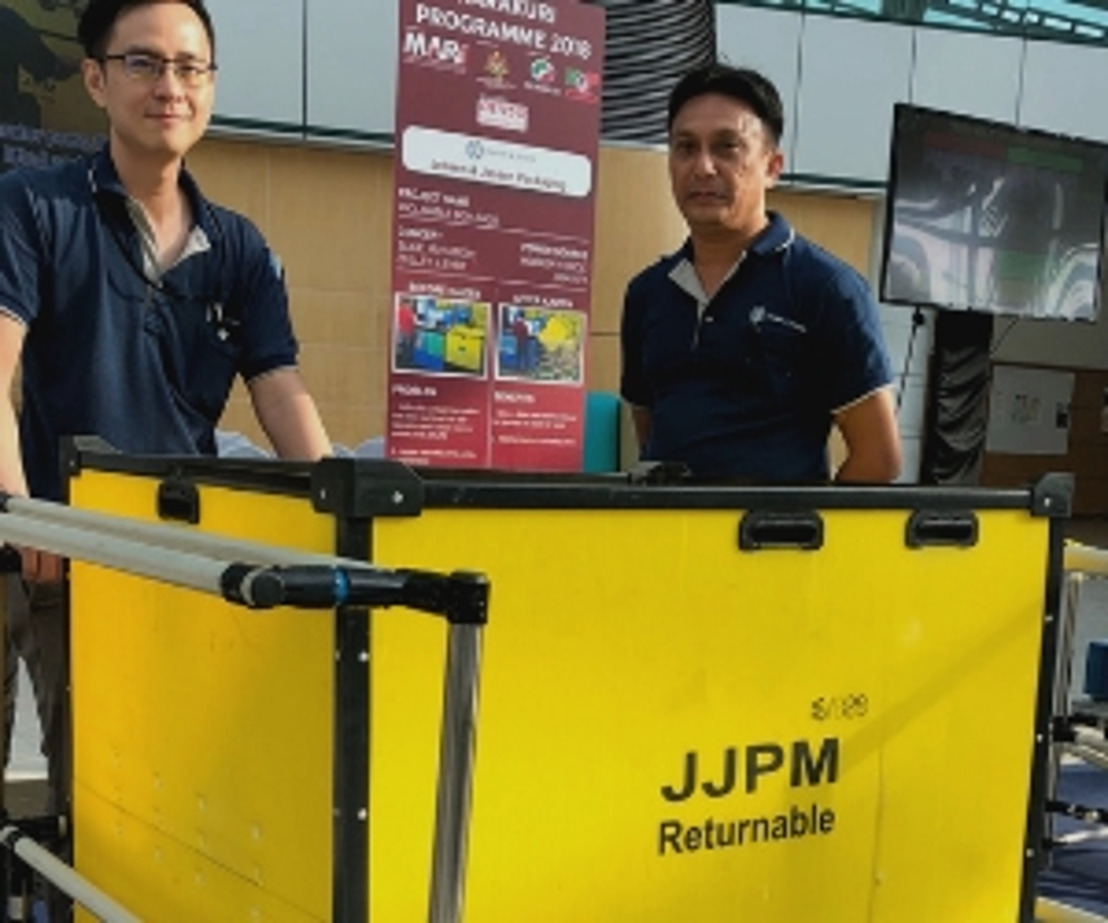 When Simple Ideas Make a Big Difference
Jebsen & Jessen Packaging Wins the Silver Award for Continuous Improvement in Malaysia's MARii Karakuri Programme
Malaysia, 30 January 2019 – The Jebsen & Jessen Packaging team from Nilai, Malaysia, recently bagged the silver award in Malaysia's nationwide MARii Karakuri Programme 2018. The MARii Karakuri Programme is a four-month challenge issued by the Malaysian Automotive Robotics and IoT Institute (MARii) and co-organised by Perodua Auto. On their first participation in the programme, the Jebsen & Jessen Packaging team managed to beat out experienced contenders to clinch the silver award and received high praises for their idea.
These days, innovation is often associated with big ideas, advanced technology, and radical change. But the Japanese think differently. They believe it is kaizen (continuous improvement) that eventually leads to kakushin (innovation) and kaikaku (revolutionary change). While these Japanese terms may be unfamiliar to most, Jebsen & Jessen's core value of entrepreneurship, hunger to progress, and belief that there is always room for improvement, points us in the same direction.
The challenge for the competition was based on the concept of karakuri kaizen, or continuous improvement, using mechanical machines instead of electrical or computer-controlled devices. Participants were tasked to devise simple, easily-implemented automation to solve an existing issue without investing in more expensive systems, which aligns with Jebsen & Jessen's core value of prudence.
For the challenge, the Jebsen & Jessen Packaging team comprising Industrial Design Engineer, Lim Sai Keong, and Manufacturing Engineer, Wan Zulfikar bin Wan Lateh, focused on improving the first step in the assembly process. The team's idea sought to improve ergonomics and improve productivity for operators by building a rack for boxes that would allow operators to adjust its height and incline using a lever.
"It has been a valuable learning process through trial and error. The most challenging moment was when we realised that our design, despite being theoretically correct, failed to take into consideration the various weight of the parts. We also struggled to solve an alignment issue and were really close to calling it quits, but we persevered with the support of our colleagues and the management team," said Sai Keong, Industrial Design Engineer Jebsen & Jessen Packaging Malaysia (Nilai).
"The team did extremely well," said Edmund Yeoh, General Manager of Jebsen & Jessen Packaging Malaysia (Nilai). "I hope our success will inspire more colleagues across the Group to explore and discover opportunities for continuous improvement in their own areas."
Watch the team's karakuri kaizen in action here: