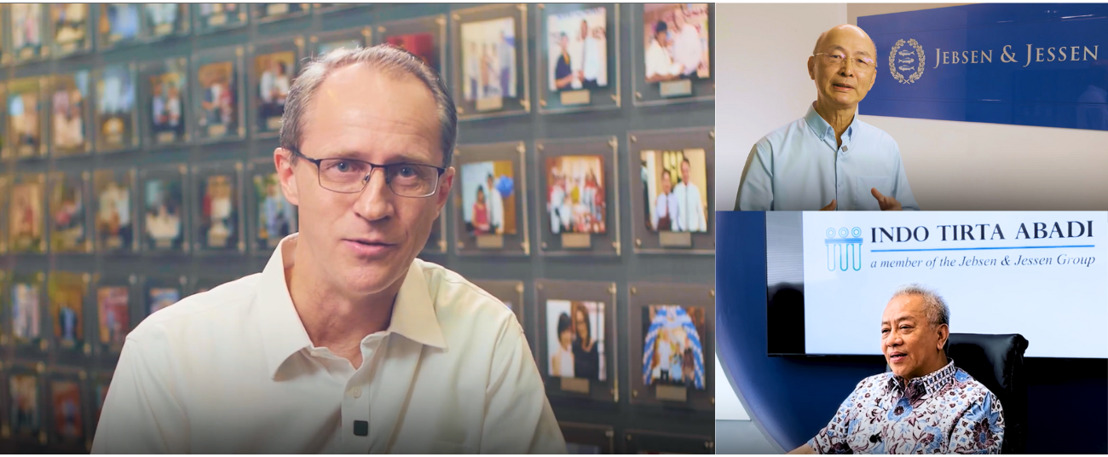 Celebrating a Flourishing Partnership
Celebrating Jebsen & Jessen Group's Partnership with PT Indo Tirta Abadi (ITA)
In a fast-paced and complex business world, partnerships that embody shared values and a unified vision for the future are more likely to withstand the test of time and achieve lasting success. Since Jebsen & Jessen Packaging's acquisition of a 60% stake in PT Indo Tirta Abadi (ITA) in March 2020, we have been confident that this partnership would help to continue our growth in the ASEAN region and beyond. Our five core corporate values serve as our 'compass'; trust, entrepreneurship, prudence, partnership, and commitment are evident in this partnership, and both companies are dedicated to unwavering excellence and long-term success.
Since becoming a part of the Jebsen & Jessen family, ITA has seamlessly integrated into our culture, embracing our 'Mackerel spirit', which has instilled the partnership with pride, optimism and resilience.
"Resilience and tenacity will help us ride the waves of uncertainty and overcome challenges along the way. This partnership also has a high level of transparency and trust as both parties are committed to ethical business practices and open communication," expressed Chui Tau Siong, CEO of Jebsen & Jessen Packaging.
ITA recently celebrated their 20th anniversary. According to Pak Herman Ali, Founder of ITA, this partnership with Jebsen & Jessen is an inspiration for him, as both businesses have grown through generations.
"Running a business together alongside family members has its own unique set of challenges but I have learned from Jebsen & Jessen that solidarity and harmony can still exist even with the involvement of family members in the business," said Pak Herman Ali.
At Jebsen & Jessen Group, we adopt a forward-thinking approach with our 'Advance & Build' strategy, and we remain open to new acquisitions across our RBUs. Drawing from past experiences, the Group is drawn towards like-minded – and often family-owned – businesses that share common values and long-term vision and prioritise sustainability, forming successful partnerships in the process (find out more here).
"At Jebsen & Jessen, we've always considered our colleagues and our partners as part of the family and we're very proud of these long-lasting relationships that we have built over the years," shared our Chairman, Heinrich Jessen.
We're delighted to release a special video in celebration of this extraordinary partnership, to showcase the incredible journey and remarkable milestones Jebsen & Jessen Packaging and ITA have achieved thus far.
Watch the full video here:
This is just one example of the many successful partnerships are continuously nurtured across the Group, demonstrating how shared values and enduring bonds can drive our businesses to new heights and create legacies that transcend generations.