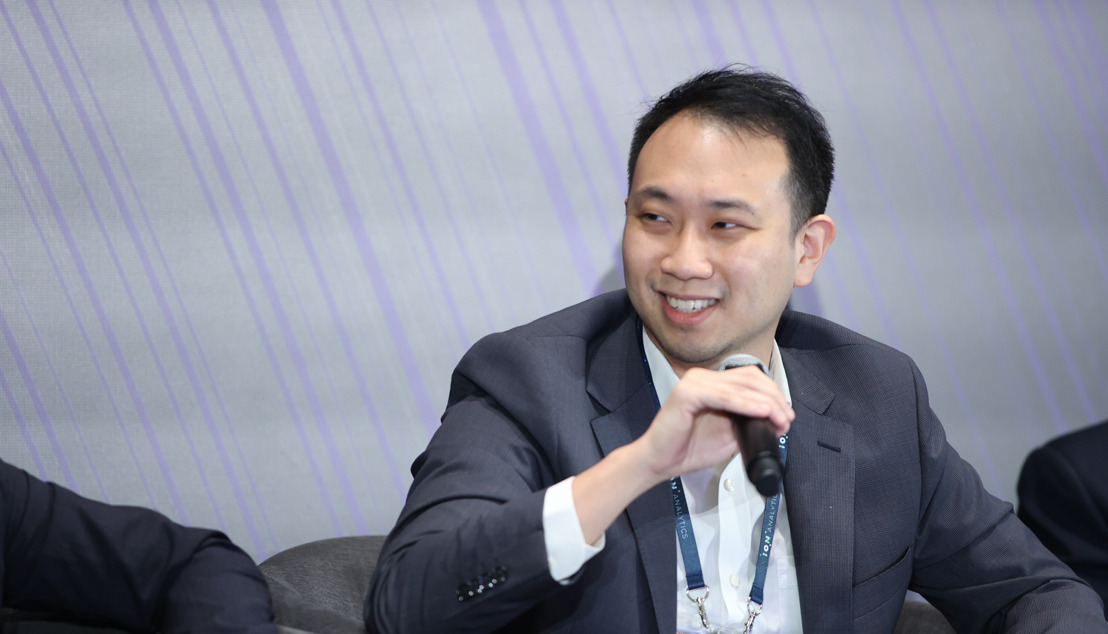 Jebsen & Jessen Group seeks to expand SEA footprint
Lucien Ong, Director of M&A and Corporate Development gave an interview to Mergermarket
Jebsen & Jessen Group, a Singapore-based, family-owned diversified industrial conglomerate, is actively on the lookout for bolt-on targets in specialty chemical distribution and rigid packaging in Southeast Asia (SEA), Director of M&A and Corporate Development Lucien Ong said.
The specialty chemicals distribution is Jebsen & Jessen's largest business unit so it will be easy to unlock cost and revenue synergies by adding on a potential acquisition, Ong said.
The rigid packaging business, on the other hand, is fragmented in nature so there is an opportunity to enter new territories and strengthen the company's presence in some of its existing markets. In addition, the company is looking at potential targets using recycled plastic resin, so this business can become circular, he said.
Jebsen & Jessen is scouting for potential targets in the above segments in Vietnam, Philippines, Thailand and Indonesia, as these markets have favorable macroeconomic conditions which feature an emerging middle class and urbanization trends, Ong said. In addition, governance in these countries has improved in recent years, which is more attractive for an international investor now, he added.
While the focus of M&A is in these two segments, the company could also explore industrial targets within and outside its existing businesses, the executive said.
Ticket sizes for possible deals range from USD 20m to USD 100m, he said. The company is working with a team of advisors, including its long-term financial advisor Pickering Pacific.
Sustainability is a key factor in the company's M&A consideration, he continued, noting that Jebsen & Jessen has turned down attractive M&A opportunities because it was not comfortable with the targets' environmental impact and sustainability efforts.
The prevailing macroeconomic conditions marked by rising interest rates and elevated inflation levels have prompted several good, high-quality assets to become available at more reasonable valuations, and Jebsen & Jessen is in a prime position to take advantage of these opportunities because it has a strong balance sheet, Ong said.
Jebsen & Jessen still has significant capital ready to be deployed for acquisitions, the executive said, without providing specific figures. This news service reported in 2022 that the company is scouting for targets in the industrial space with a war chest of SGD 250m-SGD 500m (USD 184m-USD 368m) as it pursues its 'Advance & Build' Strategy.
Based on experience, the company has successful M&A and joint ventures when it partners with family-owned businesses that share the same values and long-term approach to building a business, Ong said, citing the example of Indonesian beverage packaging manufacturer PT Indo Tirta Abadi (ITA), with which Jebsen & Jessen forged a JV in 2020 and shares a positive working relationship.
Jebsen & Jessen generally does not divest a business and will only consider an exit when the business is deemed to be unsustainable, the executive said.
Jebsen & Jessen Group is primarily engaged in engineering, manufacturing and distribution through five regional business units. These are: JJ-LAPP for cable and connectivity solutions; Jebsen & Jessen Ingredients for chemical and life sciences ingredient distribution; life sciences unit JJ-Lurgi Engineering; Jebsen & Jessen Packaging, which offers solutions for protective cushioning and bottling; and Jebsen & Jessen Technology which operates five sub-divisions – Industrial Services, Pumps, Offshore & marine cables, Scientific equipment, and Turf & Irrigation.
Of these, JJ-LAPP and JJ-Lurgi Engineering are joint ventures, formed with Germany-based cabling specialist Lapp Group and France-headquartered industrial gas company Air Liquide, respectively.
Jebsen & Jessen's latest acquisition happened last month when it bought Australia-based Electro-Mechanical Services, which provides industrial services, installation services and other mechanical service solutions. EMS is a subcontractor for MHE-Demag, whose Industrial Products Business was acquired by Jebsen & Jessen from Konecranes Group in February.
~ Originally published by Mergermarket