More than Meets the Eye
Employee Spotlight: Kelvin Chiar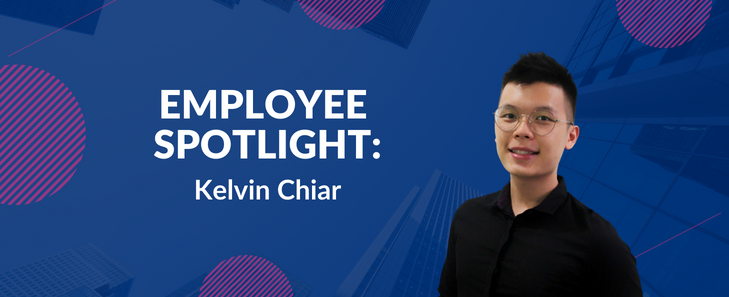 If you've read our previous Employee Spotlight on Syarief Dananjaya (read here), you know that the identities of our colleagues stretch far beyond who they are at work and in this feature we're featuring Kelvin Chiar, an Operational Excellence from Jebsen & Jessen Packaging Malaysia – Sungai Buloh: our 'LEAN Champion'; a marathon runner, a photographer; and a public speaker; his talents seem endless. ​ 
Like Syarief, Kelvin started his journey at Jebsen & Jessen in a Management Trainee Programme, learning and gaining experience from various departments and mentors. As someone who strives to learn and grow every day, Kelvin's commitment to his work ignited the managers' confidence to have him lead a team for Jebsen & Jessen Packaging's LEAN Production system, an initiative to reduce waste and increase productivity. ​ 
As a 'LEAN Champion', Kelvin facilitates in identifying problems and opportunities, and monitoring the progress and outcome of each LEAN project. In 2021, the team managed to increase productivity by 15% and reduce the raw material inventory by 35%. Leading a team might make people think that he is a natural public speaker, but he actually decided lto join Packaging's English Speech Club and external Toastmasters to conquer his fear of public speaking. Lo and behold, Kelvin is now three-time best speaker awardee in the club and voted the best table topic speaker in various Toastmasters Club meetings!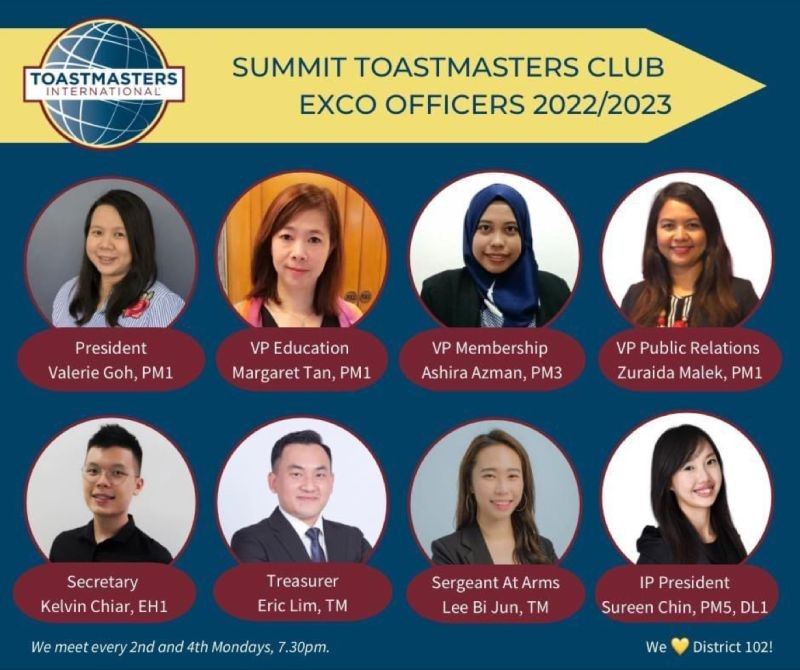 Talking about his progress in public speaking, Kelvin said "I believe greater things are achieved together and to do this, communication is inevitable. I can see how I was inspired by others to do this and how I was also able to inspire others to do the same. It brings me great joy to see people taking the first step out of their comfort zone, to evolve and be a better version of themselves." 
Keeping Active 
Besides representing Malaysia for Jebsen & Jessen's Sports Day last year, Kelvin is also an active marathon runner and the founder of the Jebsen & Jessen Packaging badminton club! To encourage his colleagues in Sungai Buloh to lead a healthy lifestyle, Kelvin organised weekly badminton sessions for them. If you follow his LinkedIn profile, you'll get to see the various activities the team at Sungai Buloh do together! ​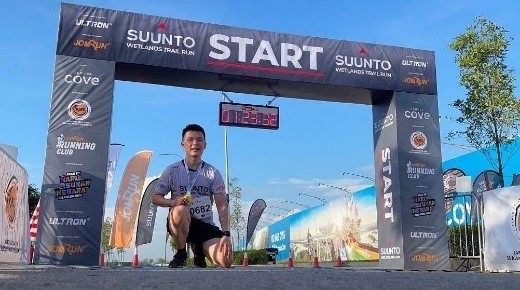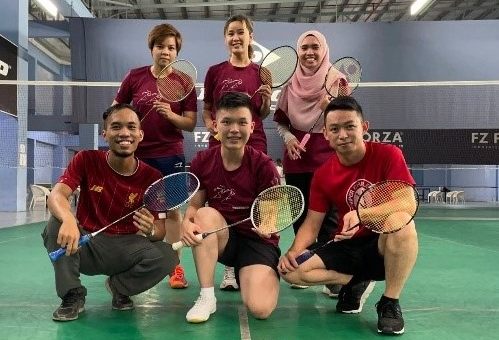 Did you know that the team recently joined a Towerthon Challenge in Kuala Lumpur? Check it out here. 
That's not all! Kelvin's creative side shines through his photographs and balloon sculptures. He has been volunteering as a photographer at numerous events since high school, and even won the first prize in Canon's 2014 Photomarathon under the Junior Category! If you're curious about his photography work, you can check it out here.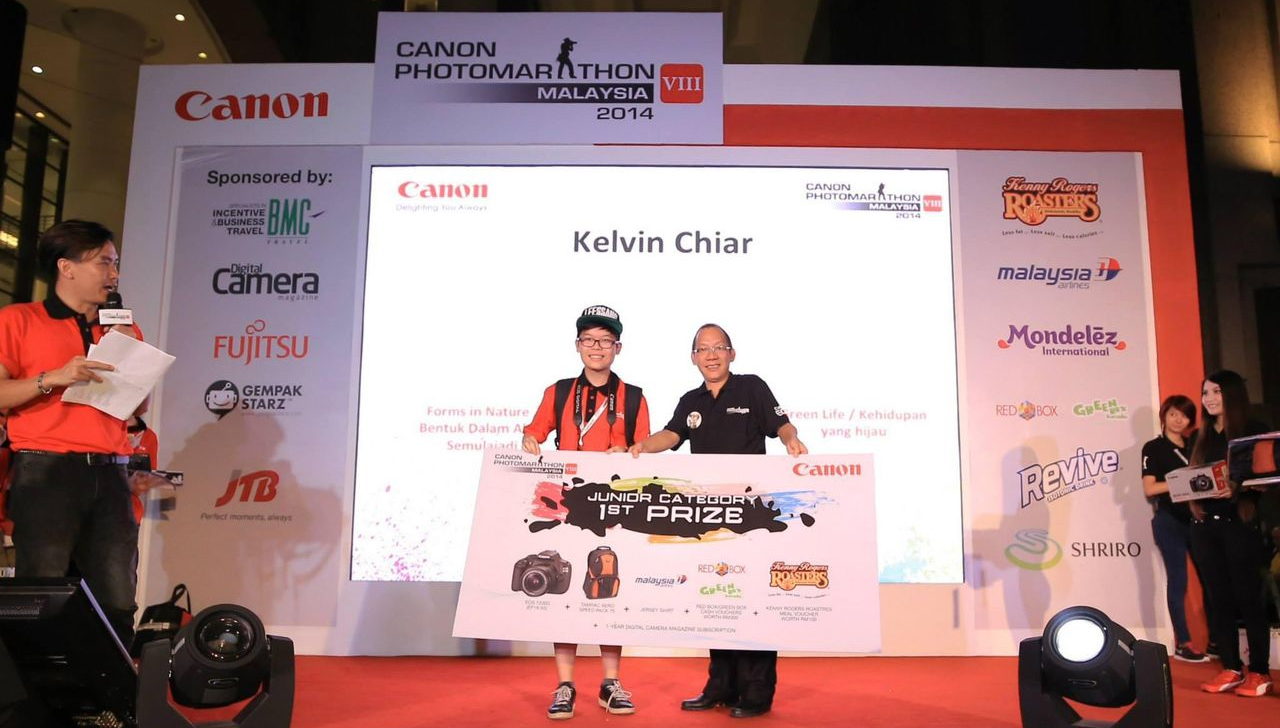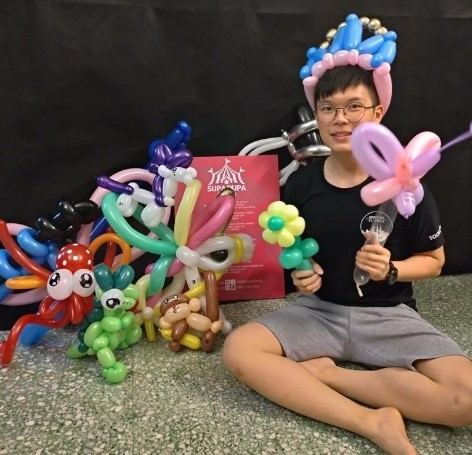 Kelvin's goal is to continuously work with as many people as possible from all walks of life and at the same time, to see the world by listening to people's stories, "I am thankful to everyone in Packaging, especially my colleagues in Sungai Buloh. It has been a joy to work with everyone here and no matter how big the challenge presents itself, you will never find yourself facing it alone at Jebsen & Jessen." 
On his passion to learn, Kelvin shared, "I stand by the motto to never say never. You will never know how far you can go unless you take the first step. To me, challenge is another word for the opportunity to grow. I believe that the more you challenge yourself, the more you'll learn new things and even then, don't stop learning. New problems can appear every day. We need to keep learning because we might not be able to always solve today's problem with yesterday's solution." 
Follow us on LinkedIn, Facebook and Instagram so you don't miss out on our #EmployeeSpotlight posts! In these posts, our employees share what attracted them to Jebsen & Jessen Group and often give insights on the paths that led them to where they are.