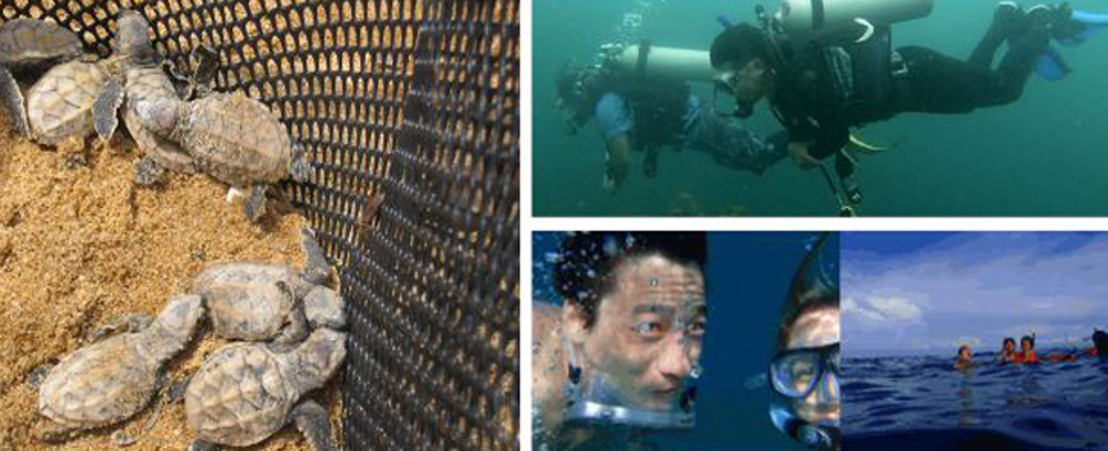 Life Below Water: Why it Matters
Last year, in celebration of International Biodiversity Day, we did a recap of how Jebsen & Jessen is making a positive difference in the world through our flagship CSR programme, Meet a Need (catch up here). This year, we turn the spotlight on World Turtle Day (23 May) and World Oceans Day (8 June).
Oceans cover about 70% of our planet. We rely on oceans, seas and lakes for food, energy and water, which is why 'Life Below Water' is a United Nations Sustainable Development Goal.
We often say that ocean health is intrinsically tied with human health — but in ways you may not immediately realise. According to UNESCO, bacteria found in the depths of the ocean are used to carry out rapid testing to detect the presence of the COVID-19 virus!
Turtles and Marine Life
Did you know turtles roamed the earth alongside dinosaurs, over 200 million years ago? They are one of the oldest reptile groups but today, nearly all seven species of sea turtles are classified as endangered
Turtles are particularly dear to us at Jebsen & Jessen because our very first Meet a Need mission, 15 years ago, was dedicated to turtle conservation. Since then, we have organised over 26 CSR initiatives across ASEAN, with three of them dedicated to Life Below Water:
Taking Action
Human activity is the main threat to marine life and the marine ecosystem. With reduced human activity due to COVID-19 over the past two years, the planet's waters and marine life have been given a chance to recuperate. We can keep this momentum going by making personal choices such as:
Choosing ocean-friendly products whenever possible

Reducing plastic usage

Spreading the word about marine life sustainability to get more people involved
Click here to learn more our CSR programme and watch this space for future announcements about Meet a Need 2022!